I have searched far and wide for a vegan meatball recipe that I didn't hate, and that wasn't super complicated. I finally stumbled upon this recipe from Connoisseurus Veg, and I have adapted it to make these Mexican tofu meatballs or vegan albóndigas. The meatballs are made with a mix of tofu, mushrooms, onion, garlic and seasonings, and they are bathed in a spicy chipotle tomato sauce. Serve with some brown rice studded with corn, and warm tortillas.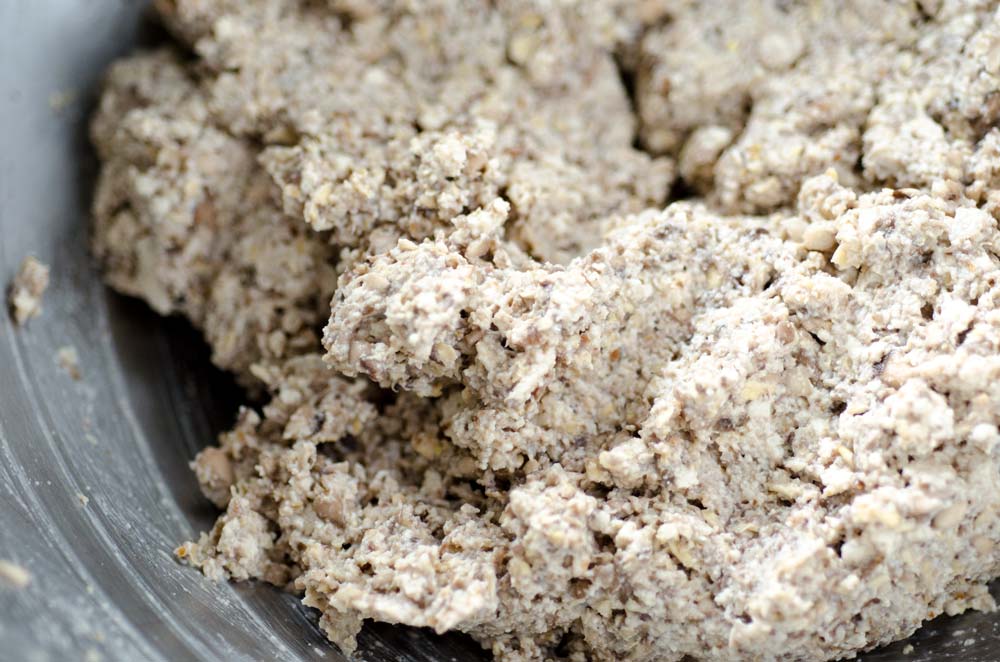 I have been working like crazy on the launch of the YouTube channel in English and Spanish. Honestly, I don't know why I am doing this, as if is there already wasn't enough on my plate. But as my husband keeps telling me YouTube is the new TV, and that if I want to get my recipes out there, I should at least give YouTube a try. We will see, stay tuned.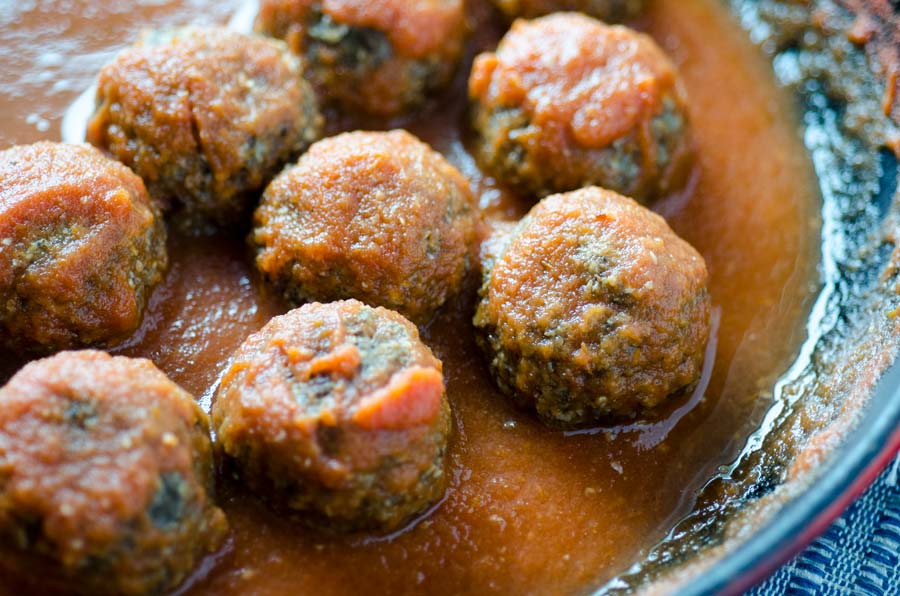 The highlight of my week was this amazing email I got from a reader, it was so honest and heartfelt. Here is a excerpt from it:
"I am writing you because I wanted to thank you for this website. I love the recipes you make and I just love that now I can make all these recipes I grew up eating in a healthy vegan way. It has been hard for me and my wife to find true Vegan Mexican recipes and we have tried some of your recipes and we absolutely love them...... I was born and raised in Mexico City and I just want to share with you that your recipes really do have a special touch and they taste just the way I remember them."
It's emails like this that keep me going, that motivates me to do things like start a YouTube channel. I just wanted to say thank you to all of you who have supported me over the years, and send me beautiful emails and messages. You make it all worth while.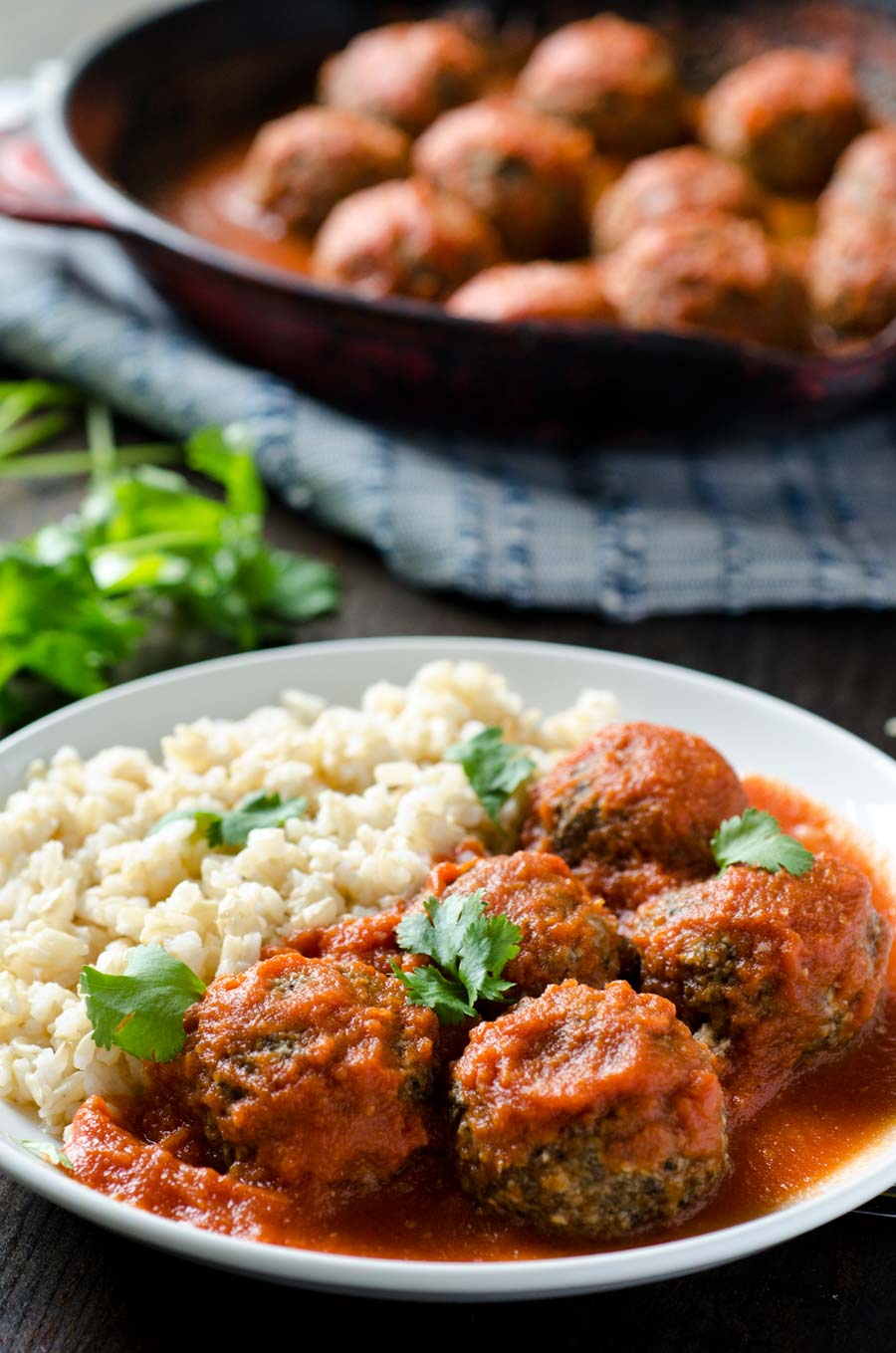 The Recipe: Tofu Meatballs in Chipotle Sauce
The key to the texture of this recipe is chopping the mushrooms by hand. If you don't have much time you can do this in the food processor, but be careful not to over process. Also, don't forget to drain the excess liquid out of the grated onions. I used cilantro as a garnish, but you can also add it to the meatball itself. If you want to make the sauce spicy add at least 2 chipotle chiles. When I make these for my kids I only use one. Enjoy!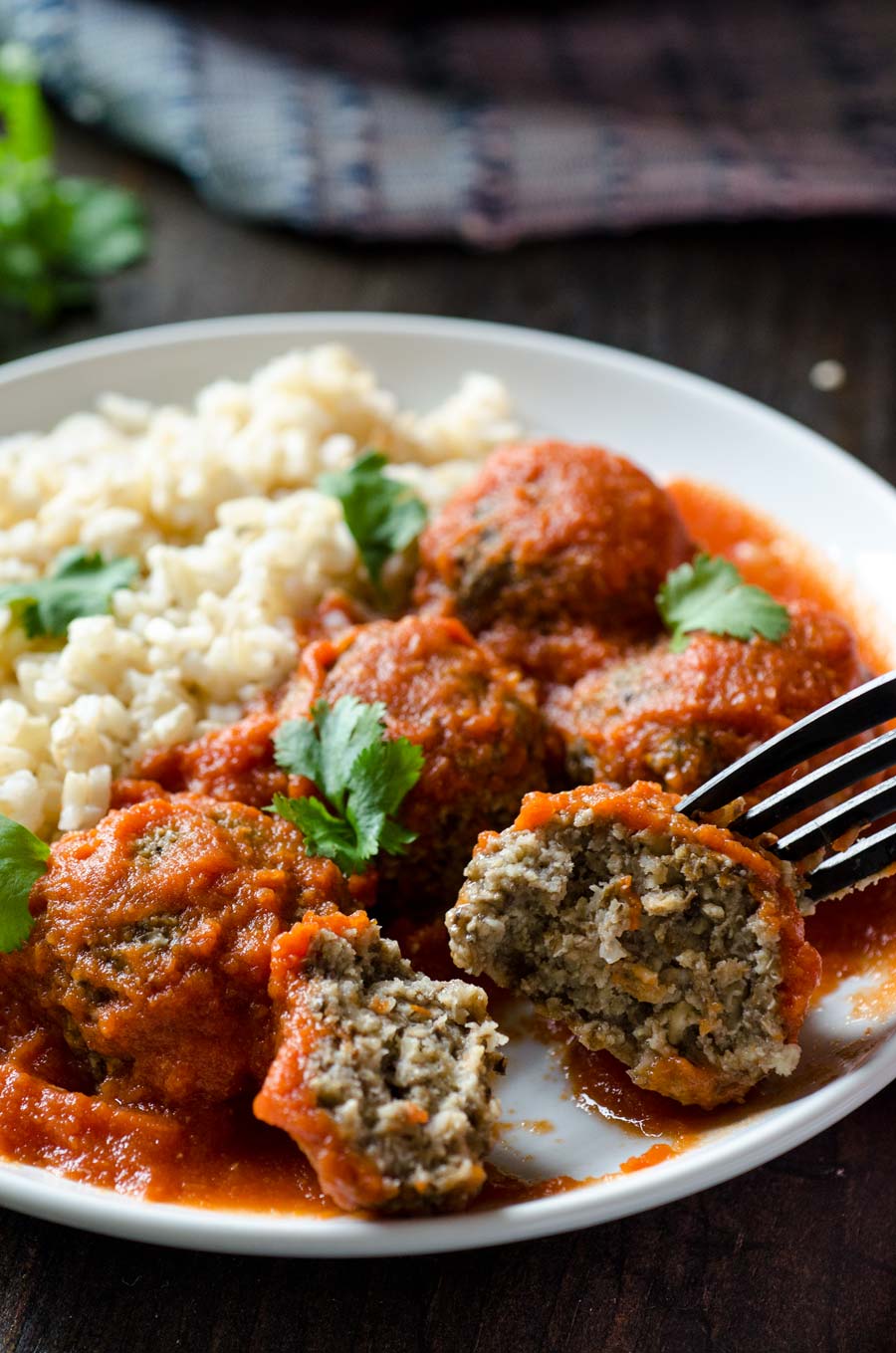 Mexican Tofu Meatballs in Chipotle Sauce
Tofu meatballs made with a mix of tofu, mushrooms, onion, garlic and seasonings, and bathed in a spicy chipotle tomato sauce. Recipe adapted from Connoiseurus Veg.
Pin Recipe
Print Recipe
Ingredients
½

lb.

Tofu

extra-firm, drained

2

cups

Cremini mushrooms, stems removed

(6 oz.)

½

Onion

grated, squeeze excess liquid out

1

clove

Garlic

minced

1 ¼

cups

Panko breadcrumbs

2

tbsp.

Almond milk

unsweetened

2

tbsp.

Soy sauce

1

tsp.

Vegan Worcestershire

1

tbsp.

Flaxseed

ground
Sauce:
5

Roma tomates

large, chopped

½

Onion

chopped

2

Garlic cloves

peeled

1 - 2

Chipotle chiles in adobo

½

cup

Vegetable stock or water
Instructions
Preheat oven to 375°F.

Press tofu between two plates and place a couple of cans on top to drain excess liquid for 20 minutes.

In the meantime chop the mushrooms very finely and place in a large bowl.

Add the garlic, onion, breadcrumbs, almond milk, soy sauce, vegan Worcestershire, and flaxseed to the bowl.

Use your hands to crumble the pressed tofu into the bowl, season with salt and pepper, and mix well.

Roll the mixture into 15- 18 balls and place on a sheet tray covered with parchment paper. (You can add a little bit of oil on the parchment paper so the meatballs don't stick, but this is optional if you are oil-free.)

Bake for 30 minutes, turning them halfway through.
Sauce:
While the meatballs are baking, using your blender, process all of the ingredients for the sauce until smooth.

Set a large sauté pan to medium heat and add sauce. Season with salt and pepper, and simmer for 7-8 minutes or until the sauce thickens slightly and changes to a dark red color.

Remove meatballs from oven and add to the pan with the sauce. Cover meatballs in the sauce.

Serve over brown rice, and sprinkle with chopped cilantro.
Notes
Make sure to squeeze all the liquid out of the grated onion. If you would like to make this gluten-free you can substitute the breadcrumbs for oat flour. Annie's sells a vegan Worcestershire or you can make your own. The key to the texture of this recipe is chopping the mushrooms by hand. If you don't have much time you can do this in the food processor, but be careful not to over process.  I used cilantro as a garnish, but you can also add it to the meatball itself. If you want to make the sauce spicy add at least 2 chipotle chiles. When I make these for my kids I only use one
Nutrition
Calories:
177
kcal
|
Carbohydrates:
27
g
|
Protein:
10
g
|
Fat:
4
g
|
Saturated Fat:
1
g
|
Polyunsaturated Fat:
2
g
|
Monounsaturated Fat:
1
g
|
Sodium:
877
mg
|
Potassium:
579
mg
|
Fiber:
5
g
|
Sugar:
7
g
|
Vitamin A:
1340
IU
|
Vitamin C:
14
mg
|
Calcium:
98
mg
|
Iron:
3
mg