Join us for our Vegan Mexican Cooking Classes (Virtual) where we learn, cook, and laugh together. I started these classes last year during the crazy year that was 2020 and I'm so glad I did. I found an oasis admist the crisis in all of you. We had so much fun creating, cooking, and getting to know each other that I decided to bring them back this year.
I hope you are able to join us in learning how to adapt traditional Mexican recipes to the vegan lifestyle. We will be making classics like Chiles en Nogada, Tamales, and Pozole. I can't wait to see you there!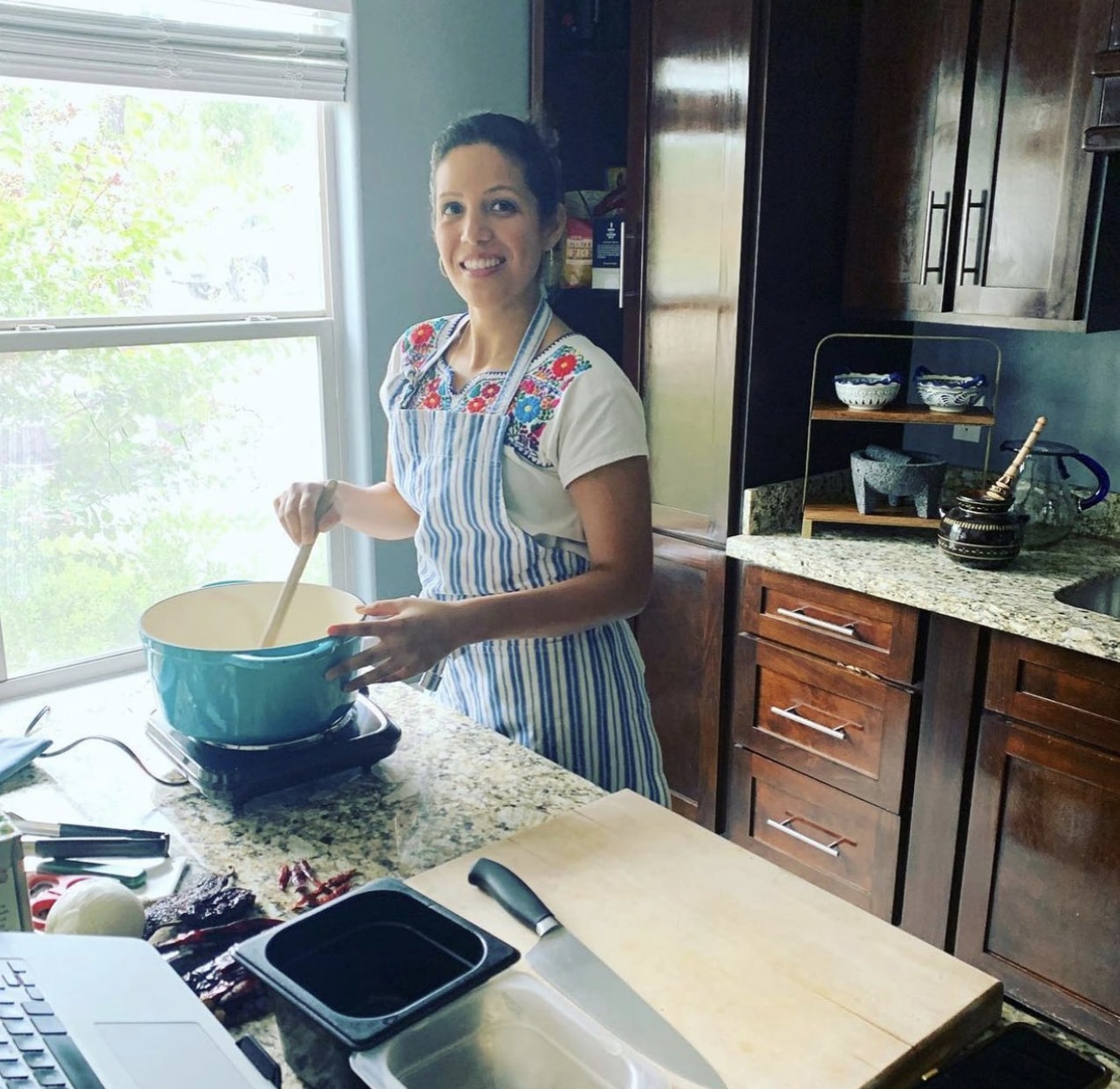 How Does it Work??
After you sign up you'll receive a link to the class from Ticket Tailor. A week before the class you will receive the recipe, ingredient list, and prep instructions.
At your scheduled class time, you will enter a virtual classroom via the Zoom link provided. The chef will guide you step-by-step through the recipes, answering questions along the way.
The class will be recorded, so if for some reason you can't make it to the class, you will receive the link to view the video in your email.
How Long are the Virtual Classes?
The classes take between 1:30 min. to 2 hours depending on the recipes.
Are the Classes Family Friendly?
Yes, everyone is welcome.
How much are the Cooking Classes?
The classes are $27 per household. The price is the same no matter how many people are in your kitchen.
Where Can I Sign Up?
Some of My Favorite Recipes