I am going skiing for the first time! It's not really my first time, but that one doesn't count. I was thirteen, a tad pudgy, and not very balanced or graceful. For the life of me I could not figure out how to stop or slow down, and I kept knocking little kids over. This time might be better, I hope. I'm not looking forward to the cold though. Me and the cold are not friends. Give me a hot day, a margarita, some spicy zucchini and black bean tacos, a pool, and I'm set. I'll try and get my husband to take a video of me falling on my butt, which I'm sure will happen, so you can laugh with me (at me).
Next month I will be going to the We All Grow Summit, a latina blogger conference. I am really excited about it, and I'm hoping to learn a lot, so I can grow the blog. I'm a bit nervous though, I'm not so good with the small talk in large group situations. I have to really push myself to interact, but once I get comfortable you won't get me to be quiet. Do you have any tips for me?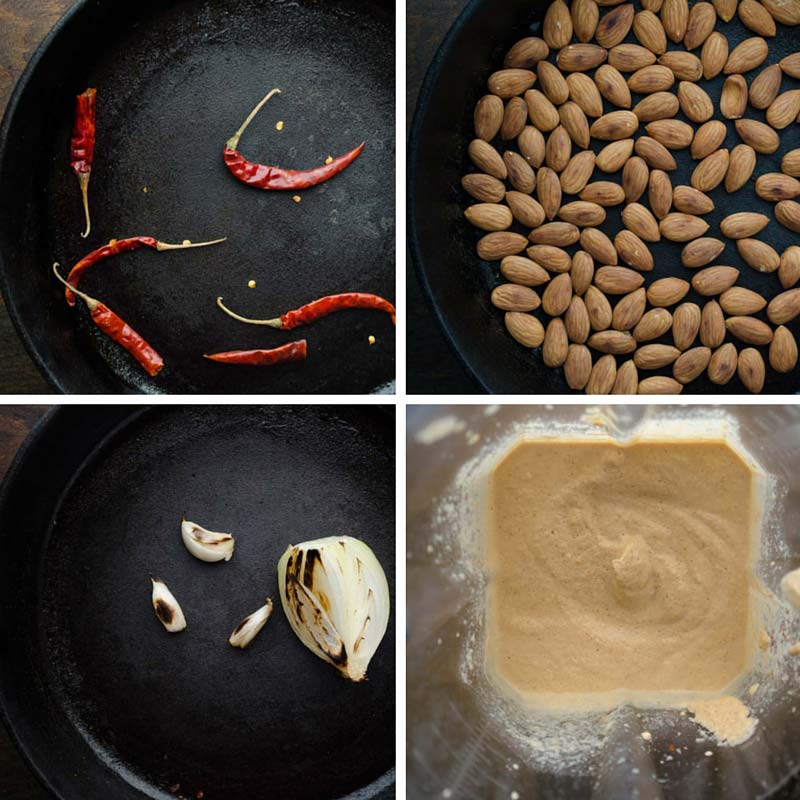 Mexicans can make a taco out of anything. Tacos are very near and dear to our hearts and they have nothing to do with ground beef, taco seasoning, and a crispy shell. I will say, there are some weird tacos out there, like these ant larvae and egg tacos. I don't think we are going to get to that level of weird here, but I definitely need more taco recipes.
The Recipe: Spicy Zucchini and Black Bean Tacos
These spicy zucchini and black bean tacos are delicious, protein packed, and very easy to make. Simply sauté onion and garlic, then add the zucchini and the black beans. They are topped with a chile de arbol almond sauce, which gives this dish a decadent and creamy touch. Serve on warm corn tortillas. Enjoy!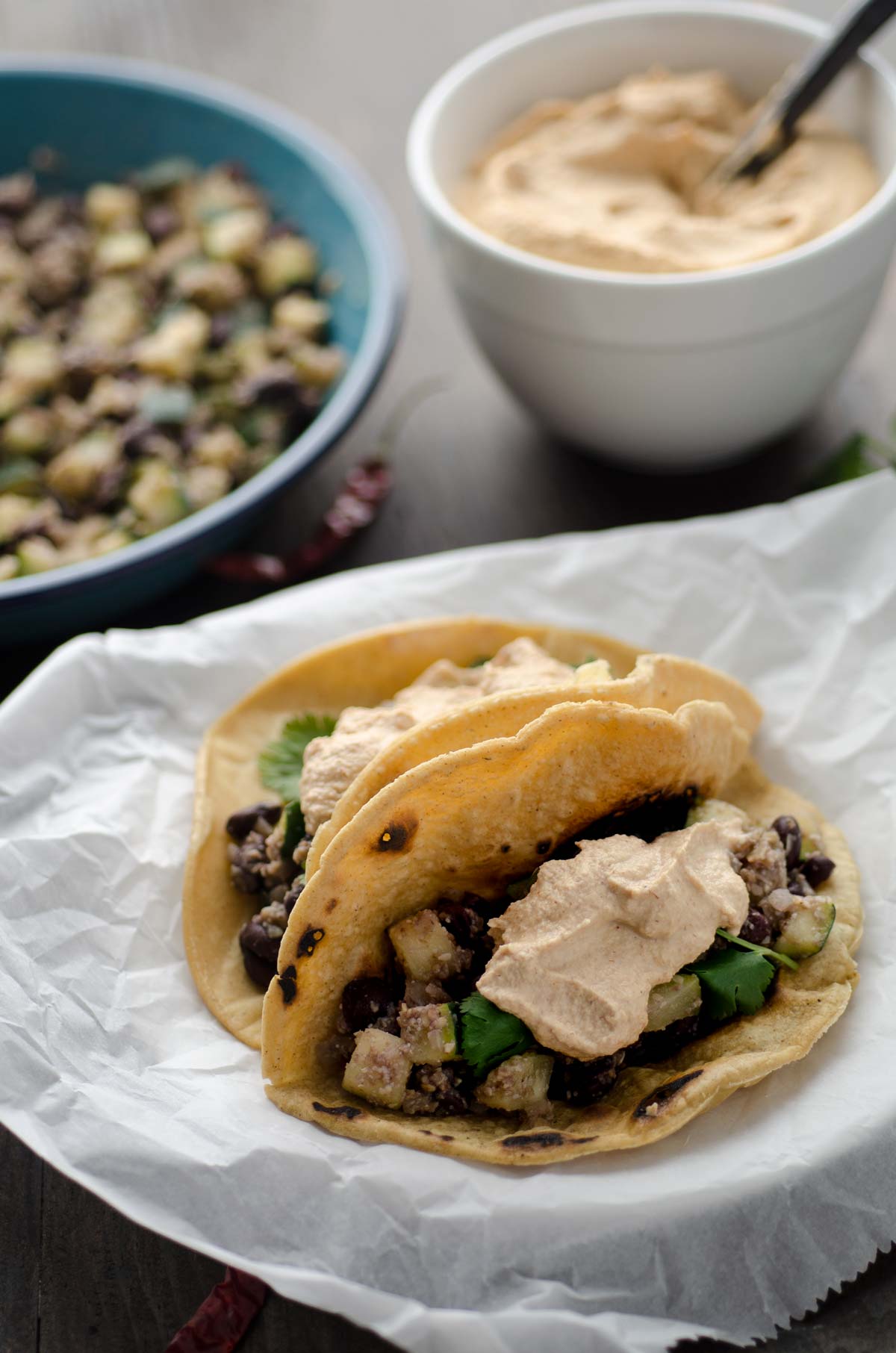 Spicy Zucchini and Black Bean Tacos
Pin Recipe
Print Recipe
Ingredients
1

tbsp.

Vegetable oil,

optional

½

White Onion,

thinly sliced

3

cloves

Garlic,

minced

2

Mexican zucchini,

large, diced

1

can (14.5 oz)

Black beans,

drained
Chile de Arbol Sauce:
2 - 4

Chile de Arbol, dried

1

cup

Almonds,

raw

½

Onion,

white, large

3

cloves

Garlic,

unpeeled

1 ½

cups

Vegetable Stock,

Warm

2

tsp.

White or champagne vinegar
Instructions
Heat vegetable oil to medium heat in a large sauté pan. Add onion and sweat for 2-3 minutes or until the onion is tender and translucent.

Add the garlic cloves and cook for 1 minute.

Add the zucchini and cook until tender, about 3-4 minutes. Add the black beans and mix well. Let cook for 1 minute more. Season with salt and pepper.

To make the sauce: heat a griddle, comal, or cast iron pan to medium-high heat. Toast chiles on each side until lightly toasted, about 30 seconds on each side. Remove from pan and set aside.

Add the almonds to the pan and toast until golden, about 2 minutes. Remove from pan and set aside.

Toast the onion, and the garlic until slightly charred, about 4 minutes on each side.

Place the almonds, onion, garlic, and chiles in the blender. Add the warm vegetable stock and 2 tsp. of vinegar. Process until smooth. Season with salt and pepper. Sauce should be thick and creamy.