It has been a crazy two weeks. We went skiing for a couple of days and then helped some friends out by watching their 4 kids for the weekend! My husband is an avid skier and has been begging me for years to learn. I was reluctant, because I do not like the cold. Even with my hesitation I had a great time. I did fall on my butt a couple of times, but unfortunately we did not get a video of it.
The first day was great, I took a lesson and found out that I wasn't too bad of a beginner skier. I didn't fall once. I kind of got a little cocky and began to think that skiing wasn't so hard after all. The following day my husband made sure that I was brought down back to earth, quite literally. He, like myself, is an over achiever. However, I like to take my time and do things at my own pace. He would rather fall and try, try again, until he gets it. We did a green run and he was surprised that I didn't suck, so he said we should do another green run, that was supposedly the same as the one we did before. It was not. I ended up curled up in a ball crying. It was steeper that he had thought and I couldn't stop. I ended up falling and sliding several feet in the snow. I got pretty scared, but after a couple of minutes I put my big girl panties on, got up and tried it again. Nobody has ever pushed me as hard as he does, which is great and scary at the same time.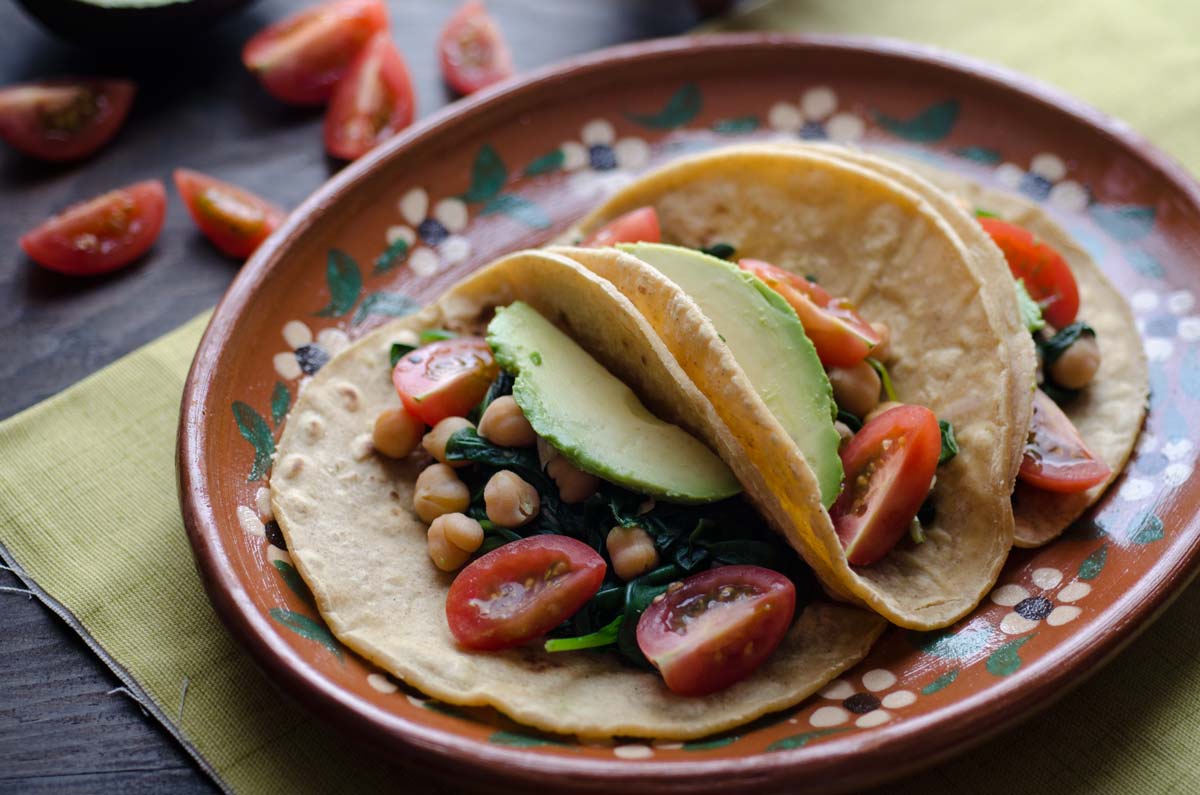 The day ended with a soak in the hotel hot tub and dinner and drinks with friends. I liked it so much that I am going to start saving now, and maybe next year we can go to Jackson Hole.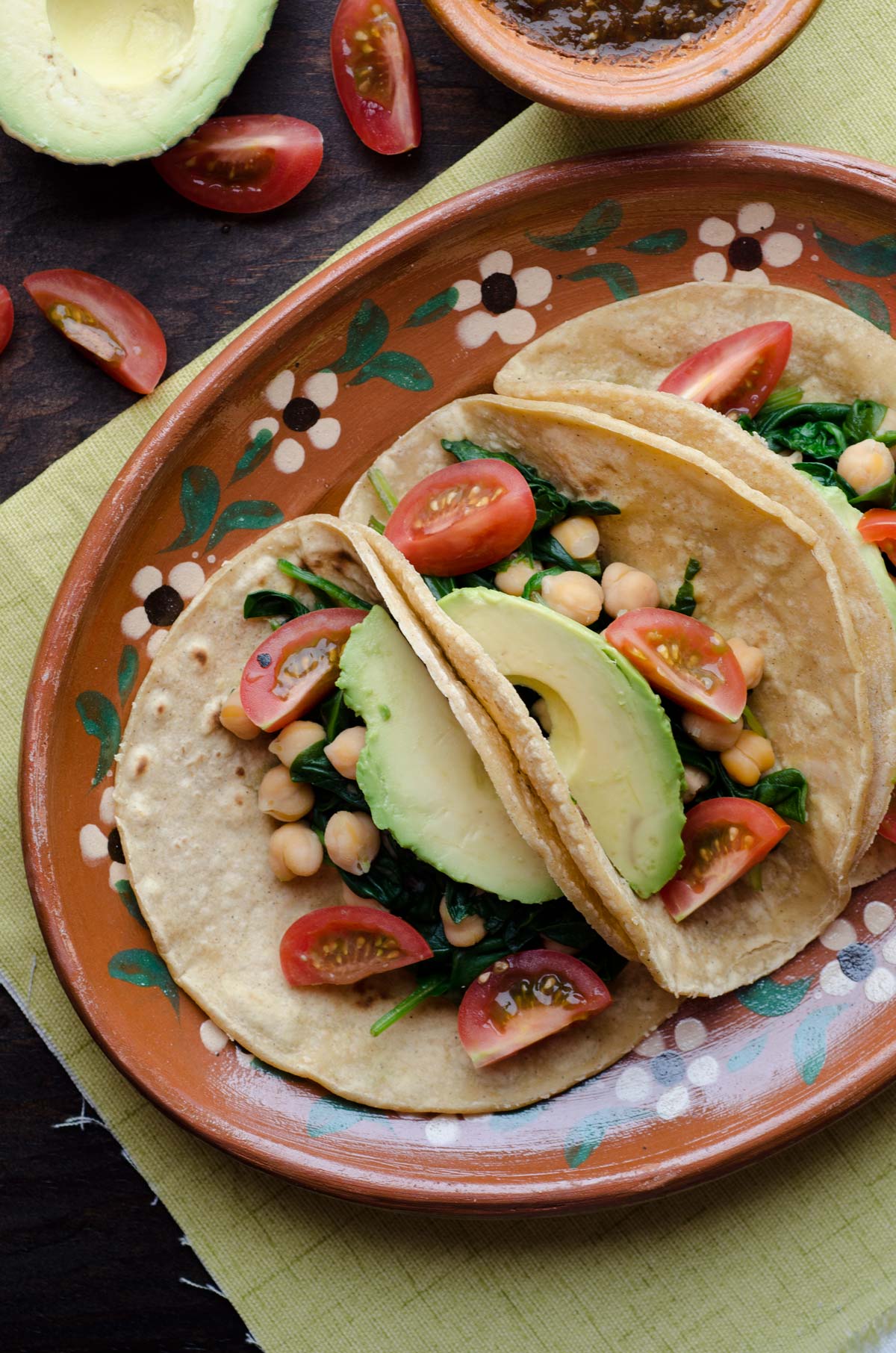 The Recipe: Chickpea and Spinach Tacos
I'm still on a bit of a taco kick and these tacos are my favorite go-to quick lunch recipe. I always have chickpeas on hand for making hummus, and spinach for smoothies so it seemed only natural to put them together in a tortilla. It's so easy it's kind of silly to post a recipe for it, just sauté the spinach and garlic and add the chickpeas. Just like I mentioned before the quality of your tortillas matters a lot. Right now my favorite are the Tortilla Land uncooked corn tortillas. Serve on warm corn tortillas and top with cherry tomatoes, avocado slices, your favorite salsa, and  toasted pepitas for some crunch. Enjoy!
Chickpea and Spinach Tacos
Pin Recipe
Print Recipe
Ingredients
1

tbsp.

Vegetable oil,

optional

3

cloves

Garlic,

minced

8

oz.

Spinach,

cleaned, 1 bag

1/8

cup

Vegetable stock

1

can (14.5 oz)

Chickpeas,

drained, rinsed

1

Avocado,

sliced

1

pint

Cherry tomatoes,

sliced in half

½

cup

Pepitas,

toasted

9

Corn tortillas
Instructions
Heat oil in a large sauté pan to medium heat. Add the garlic and cook for 1-2 minutes until the garlic begins to release its aroma.

Add the spinach and the 1/8 of a cup of vegetable stock. Cover and let cook for 3 – 4 minutes until the spinach has wilted and cooked down.

Add the chickpeas, stir, cook for 1 minute to ensure they are warm, and season with salt and pepper.

Serve with warm corn tortillas and top with cherry tomatoes, avocado slices, your favorite salsa, and toasted pepitas for some crunch.