We have been in Hawaii a little over a month now, and boy has it been a roller coaster. Finding a car and a place to live was stressful and crazy. For days I dragged the kids from one place to the next with no success. My husband started working right away, so it was just me and the kids trying to figure things out. It took me 2 weeks to find a place, but we really like it. It even has a little backyard! Our stuff miraculously got here pretty quickly, instead of the 4 weeks they said it was going to take. I'm not going to lie, it hasn't been easy, but amidst all the stressfulness of moving, we have spent hours playing in the sand and swimming in the cristal clear water of Oahu. We have also been to the Dole pineapple plantation, the north shore, Waikiki, Honolulu, and we still have so much more to explore. The beaches here are amazing, the people are so friendly, and the culture is truly unique. I have so much to learn.
The one thing that has been truly shocking is how incredibly expensive groceries are. Of course, we had heard this before, but I was still shocked at the price difference. Some items are 3 to 4 times as expensive as on the mainland. To help with this I subscribed to a CSA at Aloun farms, which is a really good deal. We are definitely going to have to stick to a meal plan to try and save some money.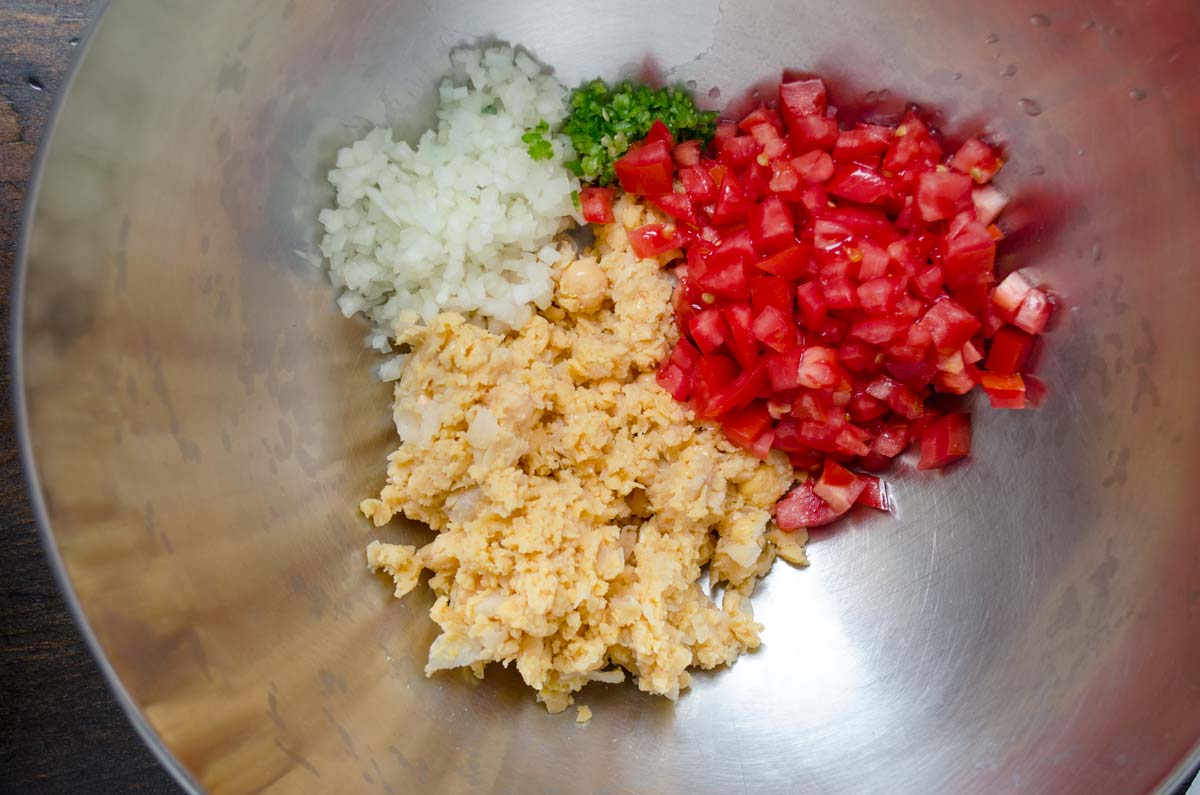 Before coming here, I was unsure whether I would be able to get the Mexican ingredients I would need to continue posting vegan Mexican recipes, but I have been pleasantly surprised. Hawaii grows chayote and jicama locally. I quickly found my favorite hot sauce and chili powder. There's a local tortilla factory which is a good tortilla option, but they are not as good as my favorite Tortilla Land uncooked corn tortillas that I found at a Safeway! There's one thing though, salsa is expensive. One quart of fresh salsa is $6 -8 and the canned stuff is a little bit cheaper than that. This has me thinking I should start selling my own homemade salsa.
I am still unsure about what we are going to do about school in the fall. You hear pretty bad things about the level of education in the public schools and the private schools are expensive. I can't believe I am going to say this, but I'm considering homeschooling. The only problem with that is that I'm so scared of doing it. I have a very active 6 year old boy and 2 year old girl, I don't know if I have the patience and the stamina to homeschool. I'm afraid there will be more bad days than good days. Homeschooling mamas help me! How do you do it?
I will keep you posted on our new Hawaiian adventures and in the near future incorporate a little Hawaiian flair into the recipes.
Mexican Vegan "Tuna" Salad
When I was a new vegan I kept seeing recipes for vegan "tuna" salad. I was never a big tuna salad fan so I wasn't really interested in trying it, until finally I gave in and boy was I missing out! I first tried Post Punk's Kitchen Chickpea Salad Sammiches and I loved it. For my version I smashed chickpeas, tossed them with tomatoes, onion, and serrano chile, a splash of lime juice and a dollop of vegan mayo to make an easy protein packed lunch. Instead of lime juice though I like to use the liquid from the jalapeños en escabeche, and that takes me straight back to my mom's kitchen. This salad is best served in a sandwich or on tostadas topped with avocado slices. Enjoy!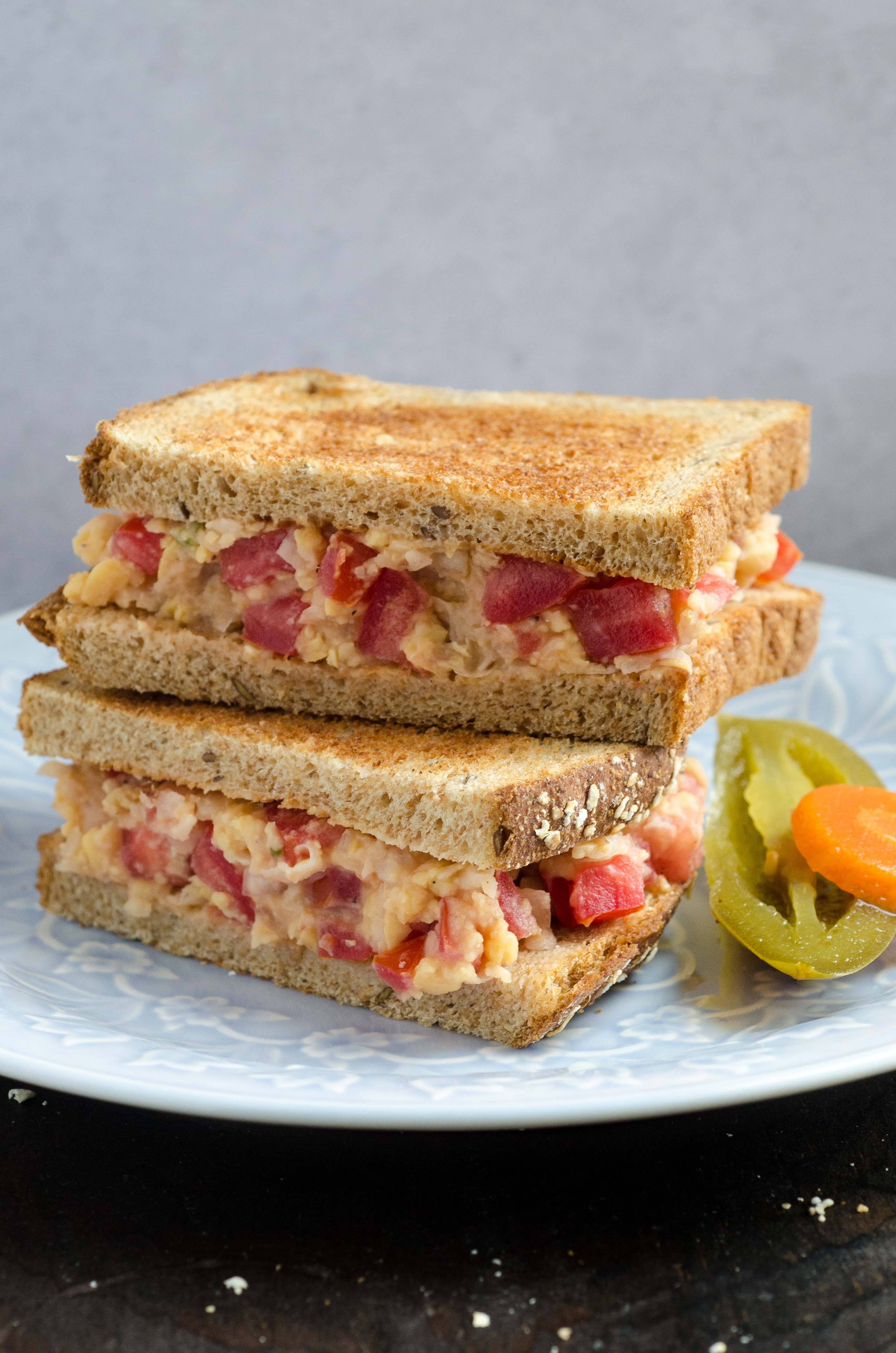 Mexican Vegan "Tuna" Salad
Fun textures abound in this salad. This salad is best served in a sandwich or on tostadas topped with avocado slices. 
Pin Recipe
Print Recipe
Ingredients
1

(14.5 oz) can

Chickpeas

drained, rinsed

1

cup

Diced tomatoes

fresh

¼

cup

White onion

finely chopped

1

Serrano chile

finely chopped

1

tsp.

Vegan mayo *

½ - 1

tbsp.

Pickled jalapeño liquid or lime juice
Instructions
Place chickpeas in a shallow bowl and use a fork to mash them up.

Add tomatoes. onion, serrano and mix well.

Add the vegan mayo and 1/2 tbsp. of pickled jalapeño liquid or lime juice. Mix well.

Season and taste. If necessary add remaining 1/2 tbsp. of pickled jalapeño liquid or lime juice.

Place salad in fridge for 15 to 20 min. (optional)

Serve on a sandwich or on tostadas.
Notes
If you cannot find vegan mayo or don't have it on hand, you can use mashed avocado instead. I prefer this salad cold, thus the time resting in the fridge, but it is not necessary. You can also add 1 tbsp. of nori flakes to make the salad more "fishy".
Nutrition
Calories:
229
kcal
|
Carbohydrates:
35
g
|
Protein:
11
g
|
Fat:
6
g
|
Saturated Fat:
1
g
|
Polyunsaturated Fat:
2
g
|
Monounsaturated Fat:
1
g
|
Sodium:
943
mg
|
Potassium:
581
mg
|
Fiber:
11
g
|
Sugar:
4
g
|
Vitamin A:
388
IU
|
Vitamin C:
15
mg
|
Calcium:
117
mg
|
Iron:
4
mg