These crispy, creamy, yet tender vegan fish tacos will conquer any tofu skeptic. The tofu is marinated in lime juice and spices, then coated in a light batter and fried. They are served on warm tortillas topped with pico de gallo, creamy mayo sauce, cucumber, cabbage, and a splash of lime juice.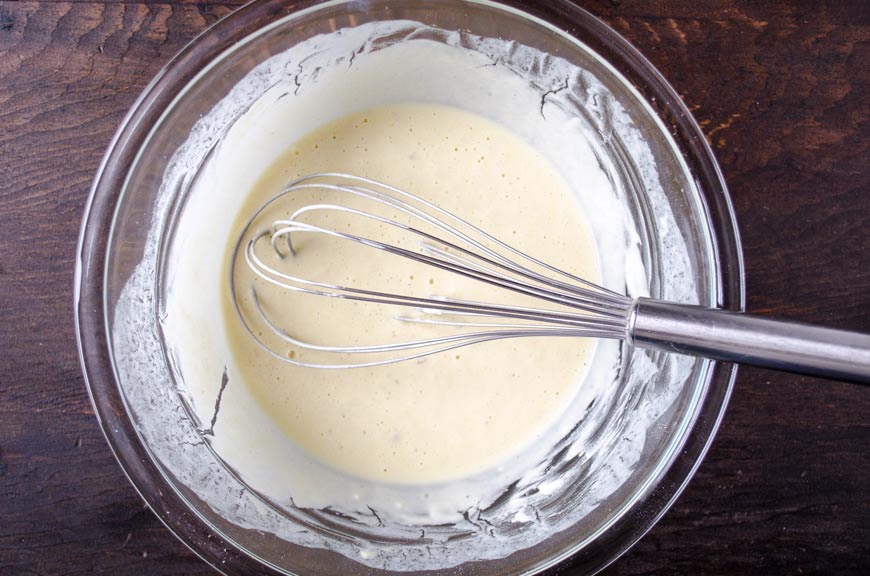 This recipe is part of an amazing project called Our Vegan Mexico, where 32 talented cooks will be showcasing, right here on Dora's Table, 32 vegan Mexican recipes. Each recipe will be representing one state of the Mexican union. With this project I am hoping to encourage the Mexican community in the U.S. and the people of my country to take a chance and make the change to a plant-based diet.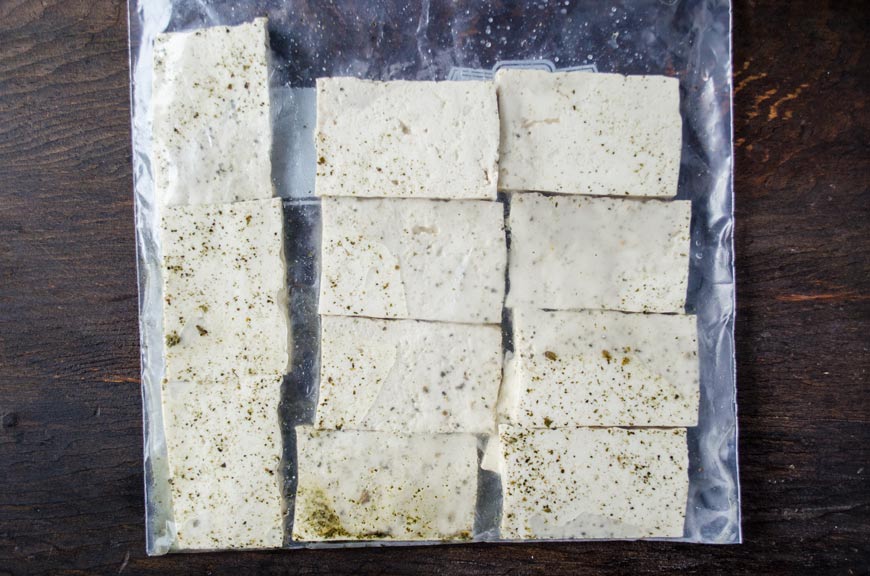 This recipe is by Alex Cardenas from @chocolateandavocadoes and is representing Baja California Norte. Baja California is know for it's beautiful beaches, vineyards, picturesque beach towns, and whale migrations. The most popular destinations are Rosarito, Ensenada, Tijuana, and the Valle de Guadalupe (Mexico's wine country).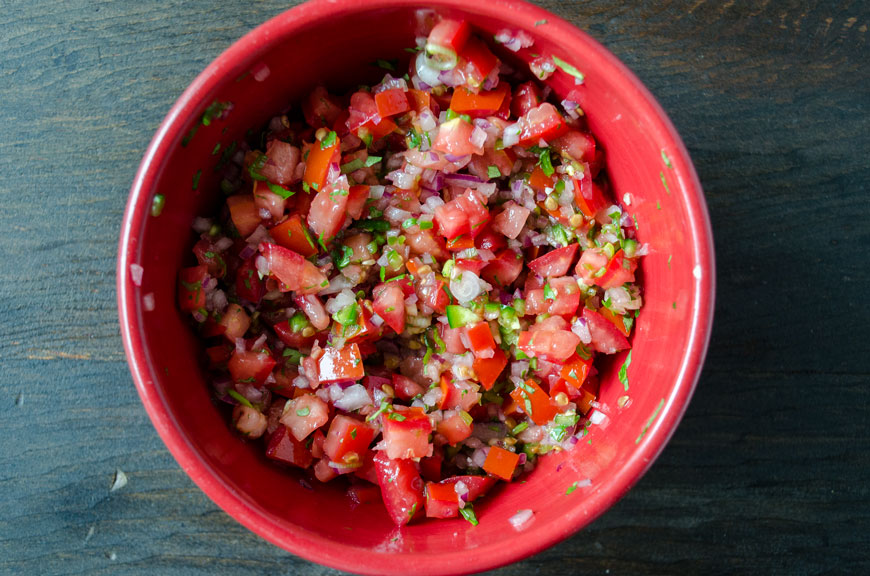 [I used to think fish tacos were a gringo invention like fried ice cream, that got attributed to Mexico, but before going vegan I had the chance to visit Baja California and try fish tacos, which as it turns out are 100% Mexican, but were popularized in the U.S. by a California fast food chain Rubio's.]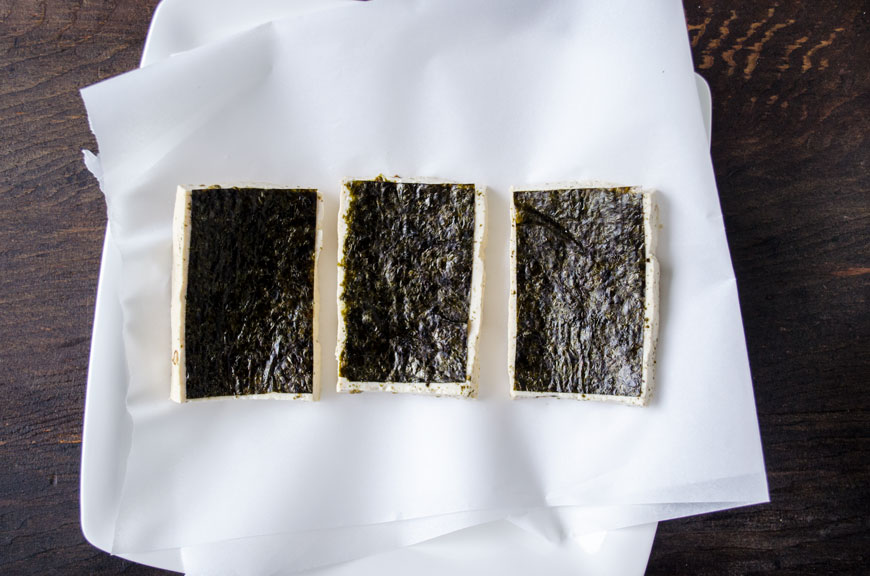 Alex's Vegan Journey
Hi my name is Alejandra Cardenas and I was born and raised in Mexico in Ensenada, Baja California Norte. I currently live live in Los Angeles, CA, and have been here since 2009. I majored in psychology and worked for several years, and now I dedicate my time to raising my small son. I initially became vegetarian in 2010 after watching the documentary
Food, Inc.
The images of the animals in large factory farms and food corporations, and how they allow the animals to live in the most inhospitable conditions was enough to motivate me to stop participating in that cycle of cruelty. However, it wasn't until 2014 after watching more documentaries and reading some health books that I decided to take my diet and lifestyle to another level and become vegan. The change impacted my health quickly, my energy increased, I no longer felt a heavy feeling after eating, like I did when eating animal products, and my skin became clear after many years of skin problems.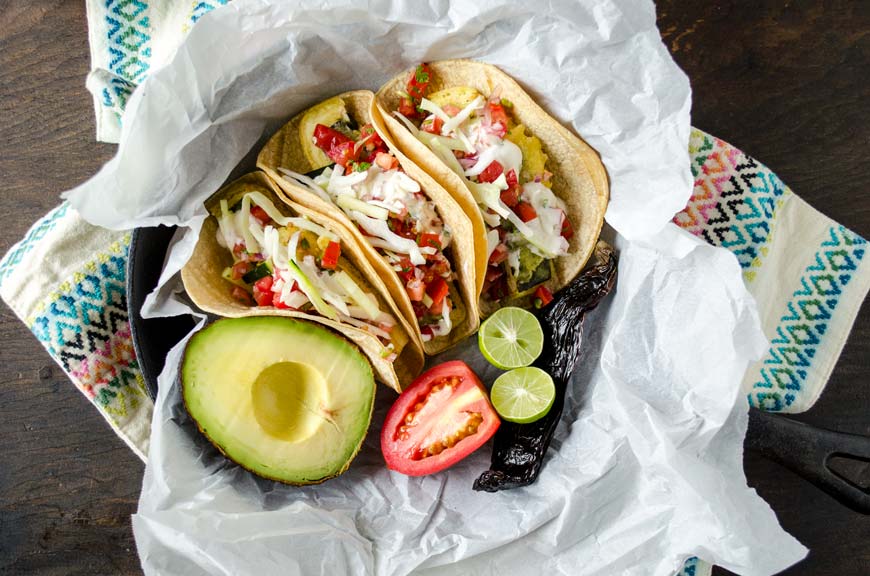 A vegan diet also changed the way I cooked completely. I discovered that vegan cooking is not only about substituting protein, but about opening the door to an infinity of ingredients, vegetables and spices that I had never used before, and that maybe I would've never used if I had kept eating an animal based diet.
Thanks to veganism I discovered my love for cooking, and gained the peace of mind that my son will grow strong and healthy. I hope that through our example he will always have a positive perspective towards food, will know where this food comes from without having to hurt another living being, and have compassion towards all sentient beings.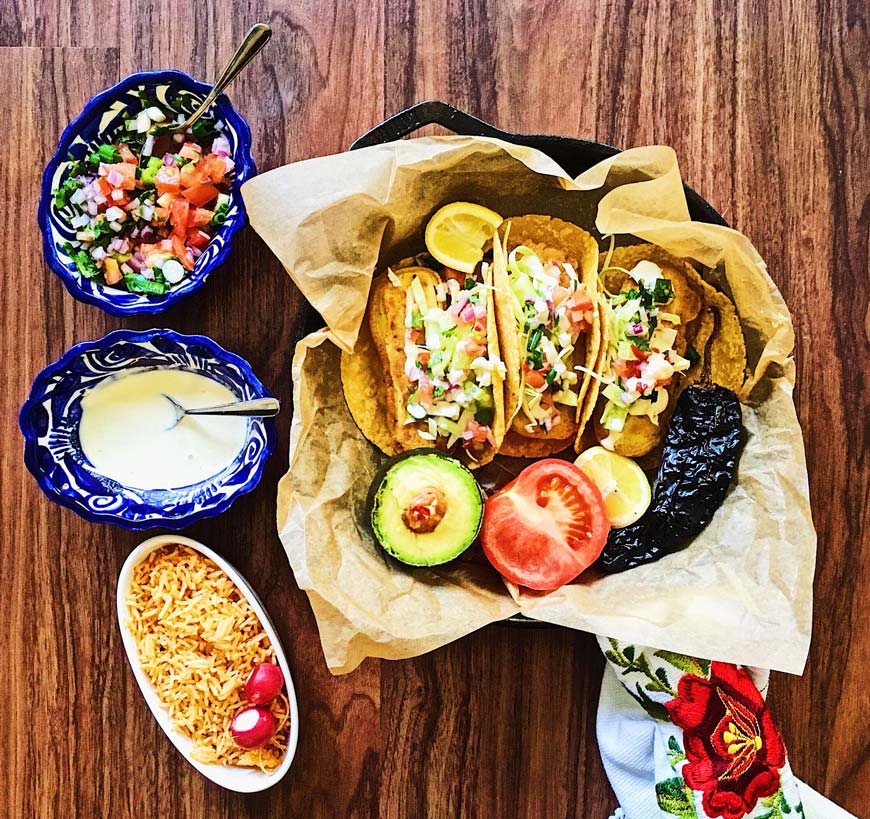 The Recipe: Vegan Fish Tacos Baja Style
Use cut up nori sheets or dulce seaweed powder to give the tofu a fishy flavor
The recipe calls for Persian cucumber, but any cucumber will do.
Serve these immediately after frying them or they can become soggy.
If tofu isn't your thing, you can use cauliflower instead.
Vegan Fish Taco Sauce
Traditionally the sauce is a mixture of mayo and crema, but for this version we are using vegan mayo and cashew or almond crema. If you like you can also add chipotle to this.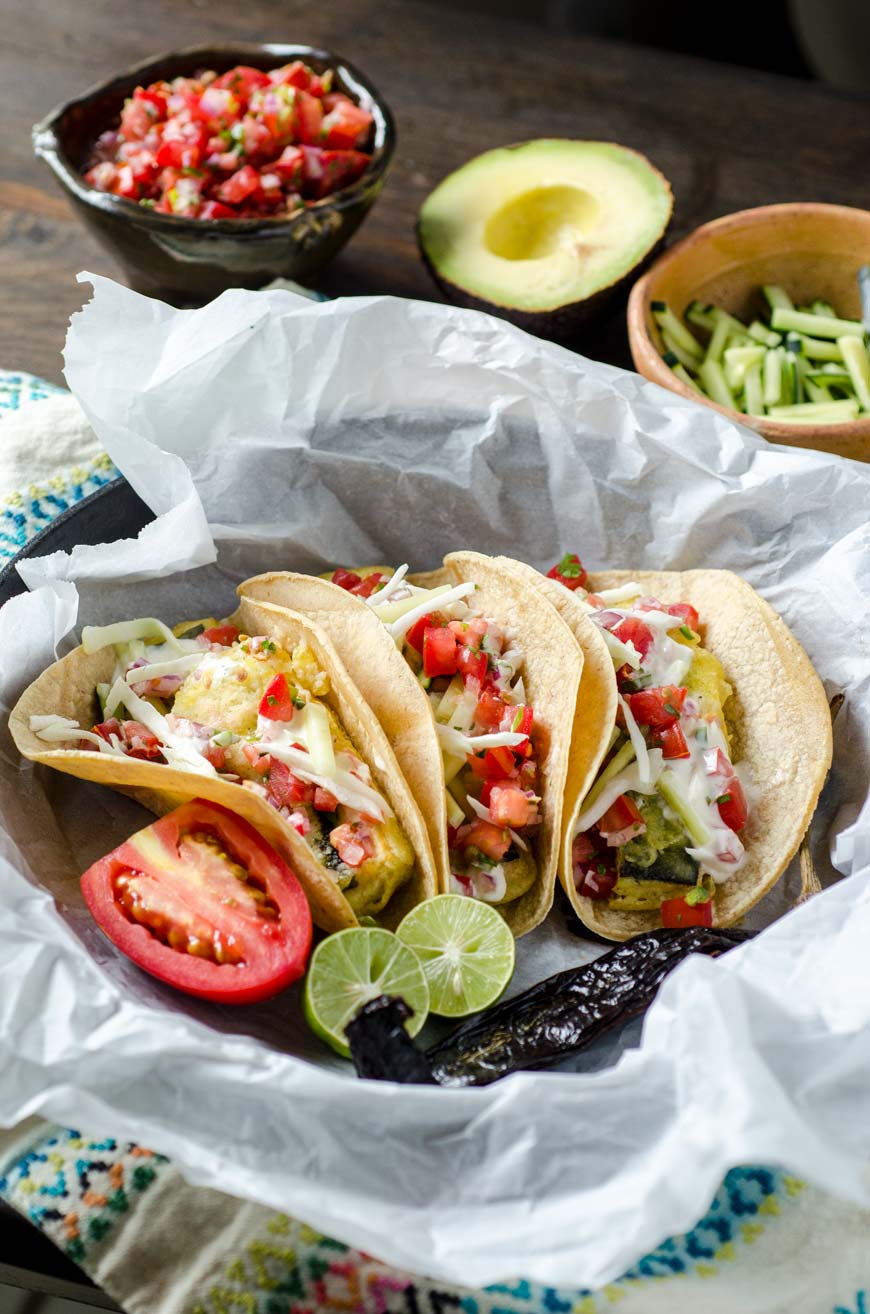 Vegan Fish Tacos - Baja Style
These crispy, creamy, yet tender vegan fish tacos will conquer any tofu skeptic. The tofu is fried in batter then served on warm tortillas.
Pin Recipe
Print Recipe
Ingredients
16

oz.

Extra firm or high protein tofu

2-3

Nori sheets
Tofu marinade:
3

tbsp.

Lemon juice

½

tsp.

Neutral oil - I used grape seed

(optional)

¼

tsp.

Mexican oregano

¼

tsp.

Kelp/dulse granules or crumbled / powdered nori

Salt and pepper to taste
Batter:
1

cup

Organic all purpose flour or all purpose gf flour

2

Tbsp.

Arrowroot powder or cornstarch

1

tsp.

Baking powder

1

cup

Sparkling water or beer

Pinch

Mustard powder

¼

tsp.

Granulated garlic

¼

tsp.

Mexican oregano

¼

tsp.

Turmeric powder for color

( optional)

¼

tsp.

Smoked paprika

(optional)

½

tsp.

Sea salt or to taste

Pepper to taste

Neutral Oil for frying

like refined coconut or sunflower seed oil
Pico de gallo:
1

Medium/large tomato

chopped

1

Medium red onion

chopped

½

cup

Cilantro

chopped

1

Scallion or green onion

chopped

1

Serrano or jalapeño pepper

finely minced(optional)

Juice of half a lemon
Mayo sauce:
3

tbsp.

Vegan mayo

3

tbsp.

Cashew or almond crema

or vegan sour cream or more vegan mayo

Lemon juice

as needed to thin out the sauce
Garnishes:
6-8

Corn Tortillas

or your favorite tortilla

Lemons or limes

1

cup

Chopped Peeled Persian cucumber

½

Green cabbage

finely diced

Hot sauce

optional
Instructions
Batter
Mix all dry ingredients in a bowl and make a well in the center. Pour the sparkling water or beer and slowly mix with a ballon whisk or egg beater until everything is incorporated without overmixing.

Cover and store in the refrigerator for 15 minutes to an hour.
Tofu Phish
Mix all the marinade ingredients in a shallow container or baking dish and set aside.

Press the tofu for about 20 minutes to remove the excess water, then cut lengthwise into 1/2 inch slabs or fillets.

Place in the dish and marinade for at least 20 minutes. Flip them half way to make sure all sides are coated and the tofu soaks up all the flavor.

While the tofu marinates, prepare the pico de gallo and mayo sauce.
Pico de Gallo
In a small bowl combine all the pico de gallo ingredients then add the lemon and salt and pepper.

Taste and add more seasonings or lemon if desired. If you like your pico de gallo spicy, add a finely chopped serrano or jalapeño chile.
Mayo Sauce
Mix the both the mayo and the cashew crema with a wire whisk or fork until all is incorporated. Add lemon juice to taste and until desired consistency.

Season with salt. Store both the pico de gallo and sauce in the refrigerator until ready to use.
Assembly
To recreate the taste of the sea, measure and cut the nori sheets to cover one side of the tofu fillets, placing the rough side of the nori on top of the tofu (shiny side up).

Using your fingers, gently apply some of the marinade to help it stick to the tofu or squeeze some more lemon juice on top.

Using a heavy bottom saucepan or deep fryer, bring the oil to medium heat. The oil is ready when you add a drop of batter to the oil and sizzles.

Prepare your cooking stations before beginning to help you stay organized: dish with marinated tofu, batter bowl, saucepan and a large plate lined with paper towels.

Using a fork and spoon, place the tofu in the batter and gently spoon the batter on top, this will ensure that the nori sheet stays on the tofu, you will need to do this in several batches.

Drop the fillets in the oil giving enough space between them, about 2 to 3 since you don't want to overcrowd the pan.

Cook tofu fillets for 3-5 minutes or until the edges are browned. Remove from the oil and place on your plate with paper towels to cool down. Continue with the rest of the tofu until done.

Serve on warmed tortillas, with the pico de gallo, mayo sauce, chopped cucumber, cabbage, and extra lemon.
Notes
Use cut up nori sheets or dulce seaweed powder to give the tofu a fishy flavor.
The recipe calls for Persian cucumber, but any cucumber will do.
Serve these immediately after frying them or they can become soggy. 
If tofu isn't your thing you can use cauliflower instead.
Nutrition
Calories:
592
kcal
|
Carbohydrates:
88
g
|
Protein:
22
g
|
Fat:
18
g
|
Saturated Fat:
2
g
|
Polyunsaturated Fat:
3
g
|
Monounsaturated Fat:
1
g
|
Cholesterol:
8
mg
|
Sodium:
810
mg
|
Potassium:
933
mg
|
Fiber:
11
g
|
Sugar:
11
g
|
Vitamin A:
1159
IU
|
Vitamin C:
77
mg
|
Calcium:
325
mg
|
Iron:
6
mg