Christmas is around the corner, and I'm sure you've been looking for options for your Vegan Mexican Christmas menu. I have crafted this incredible menu for you with the help of some blogger friends, so you can have a feast this Christmas. I wanted the menu to be similar to what a Mexican family might have for their Christmas Eve dinner, so there are some non-Mexican dishes like lasagna on there, because I do know families that make lasagna for Christmas. What are some of your favorite dishes??
Appetizer/Salad:
1. Nochebuena Salad
A refreshing salad of romaine lettuce, roasted beets, oranges, jicama, pomegranate, and peanuts. Called Christmas Eve Salad or Noche Buena Salad.
2. Macadamia Nut Queso Fresco w/ Pineapple Chipotle Salsa
Make a cheese platter with these macadamia nut cheese. It pairs well with nuts, fruits, and crackers or toasted baguette. Find recipe here. 
3. Mexican Hummus with Chiles Toreados
This spicy hummus is perfect for dipping veggies or tortilla chips. Find recipe here.
4. Potato and Spinach Croquettes
They are crispy and golden brown, but warm and satisfying. Great finger food! Find recipe here.
Entrees:
5. Vegan Jackfruit Pozole Rojo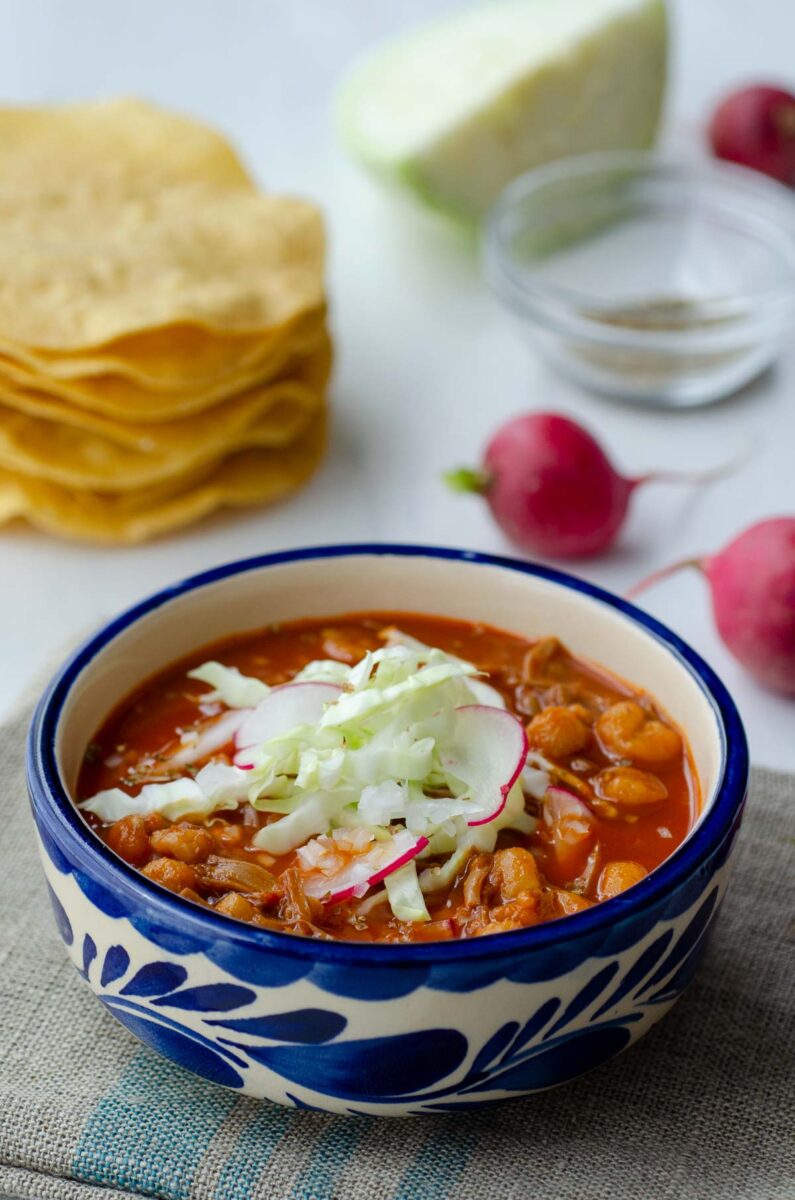 Jackfuit replaces the pork in this recipe with great results. Serve with tostadas, radishes, lime juice, and cabbage. Find recipe here.
6. Vegan Pozole Verde
The green version of pozole is flavored with poblano peppers, tomatillo, and jalapeño. Find the recipe here. 
7. Vegan Menudo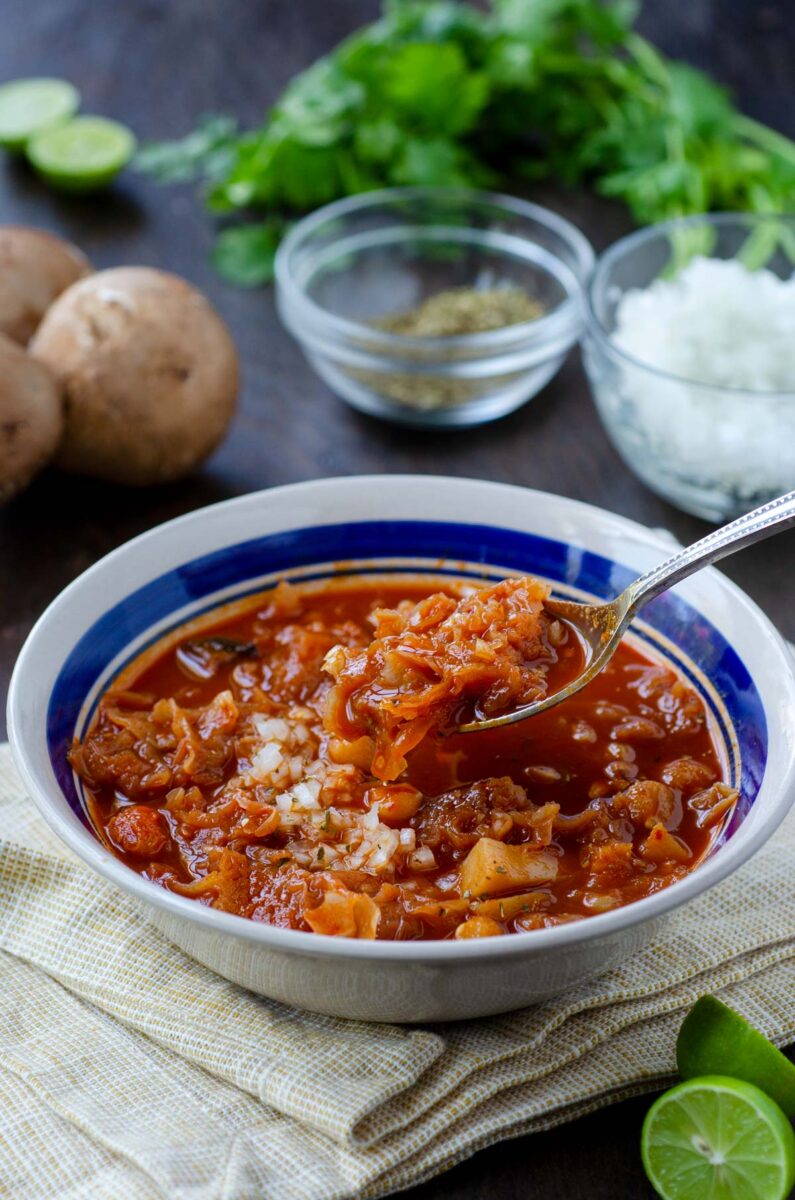 What?? It is possible. This recipe uses snow and king oyster mushrooms to replace the pancita. It is an amazing recipe.
8. Vegan Bacalao a la Vizcaina
A traditional salt cod dish, remade with mashed chickpeas, olives, tomatoes, potatoes, capers, and red peppers. Find recipe here
9. Espagueti Verde
Spaghetti in a creamy poblano pepper sauce. It's just the right amount of spicy. Find recipe here.
10. Lasagna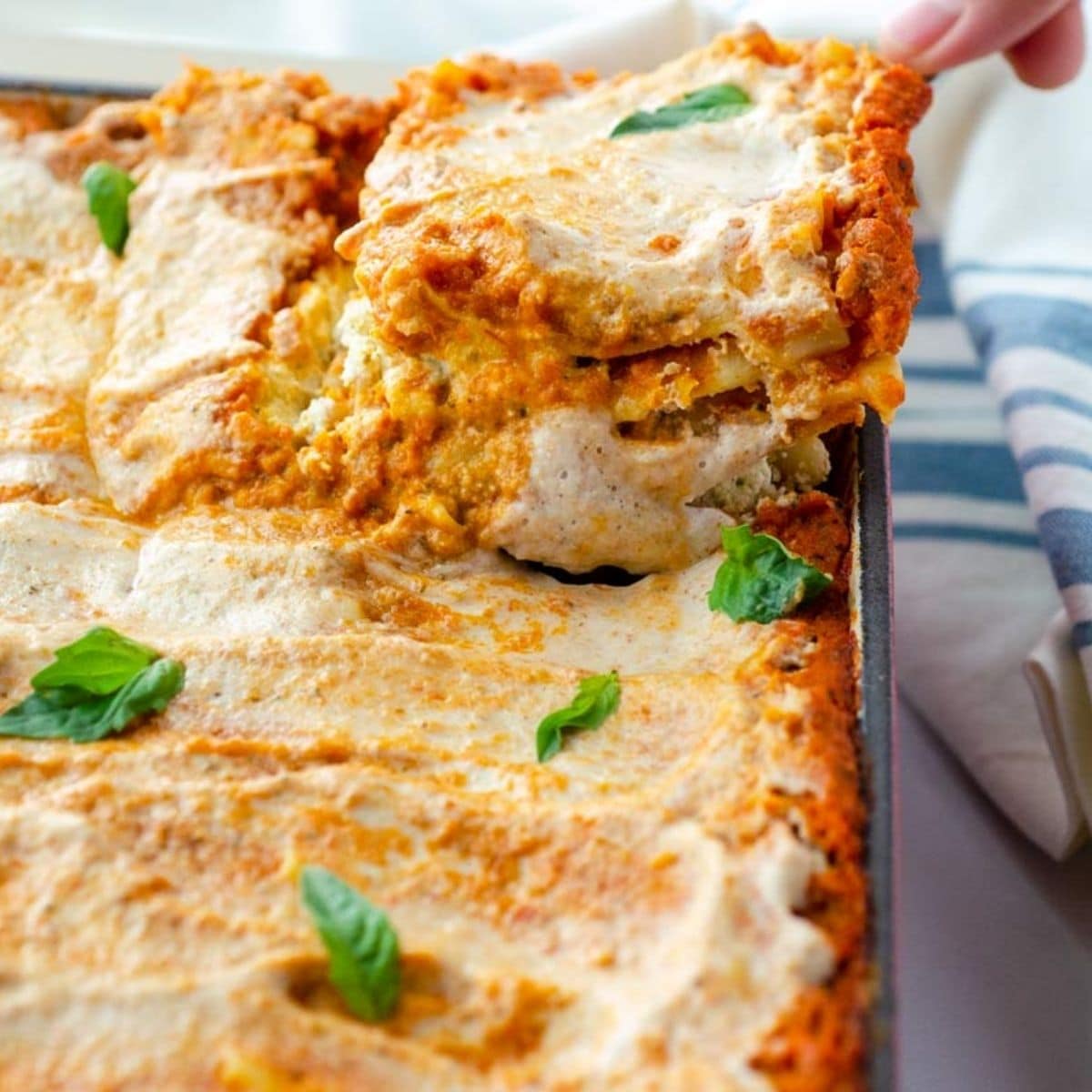 Lasagna on Christmas?? Yes, even Mexicans eat lasagna. It makes for a good entree that the whole family will love. It is an easy and delicious recipe.
11. Potato Adobo Tamales
Tamales filled with potatoes in adobo sauce. Serve just out of the steamer. Find recipe here.
12. Red Chile Jackfruit Tamales
Jackfruit once again replaces pork in this northern Mexico version of tamales. Find recipe here.
Dessert:
13. Buñuelos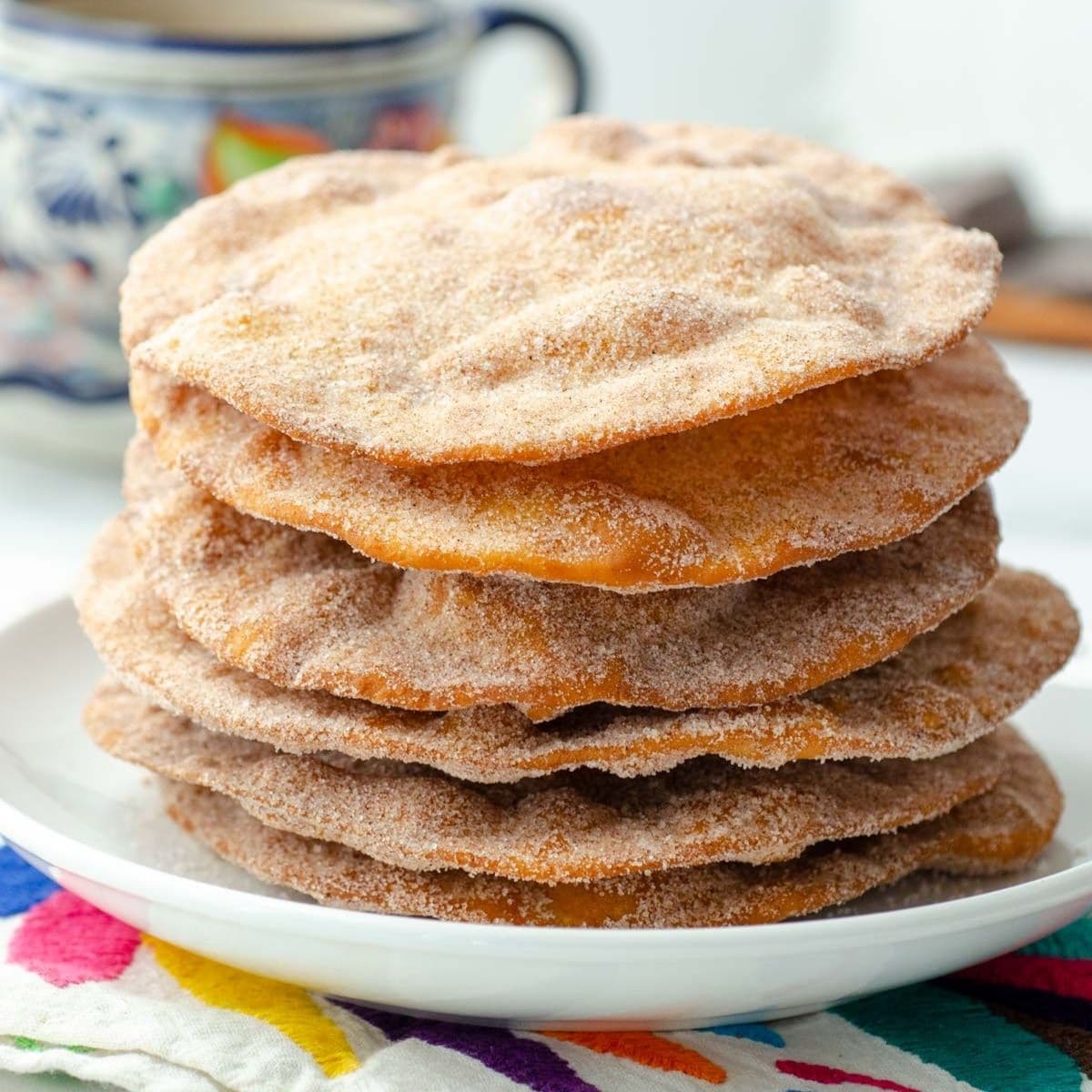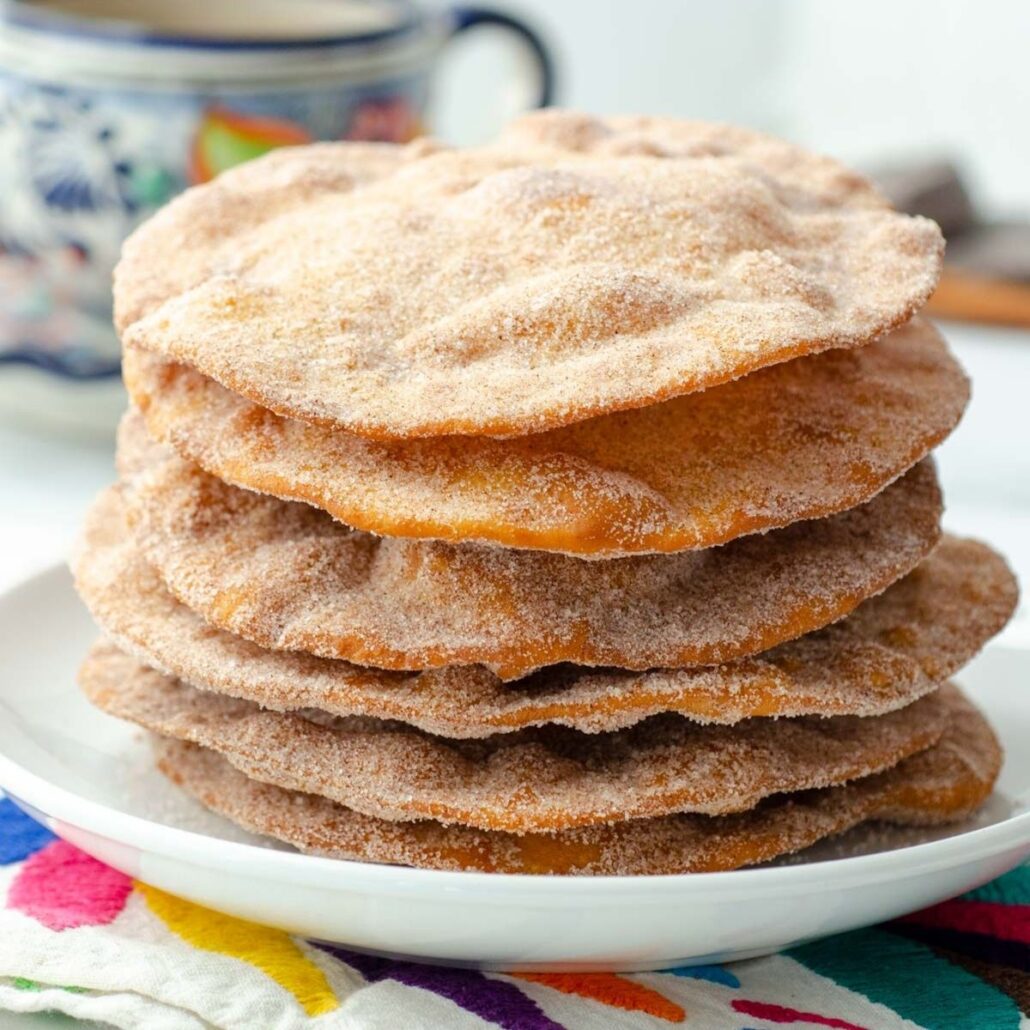 Fried dough sprinkled with cinnamon-sugar. For sure a childhood favorite. Find recipe here. 
14. Mexican Wedding Cookies (Polvorones)
Also known as hojarascas. I like them sprinkled with cinnamon sugar, but you can also do powdered sugar. Find recipe here. 
15. Vegan Tequila Truffles
Rich an boozy truffles that are great for gifting. Find recipe here.
16. Strawberry Tamales
If you are not familiar with sweet tamales, you have to try these first. Find recipe here.
17. Chocolate Tamales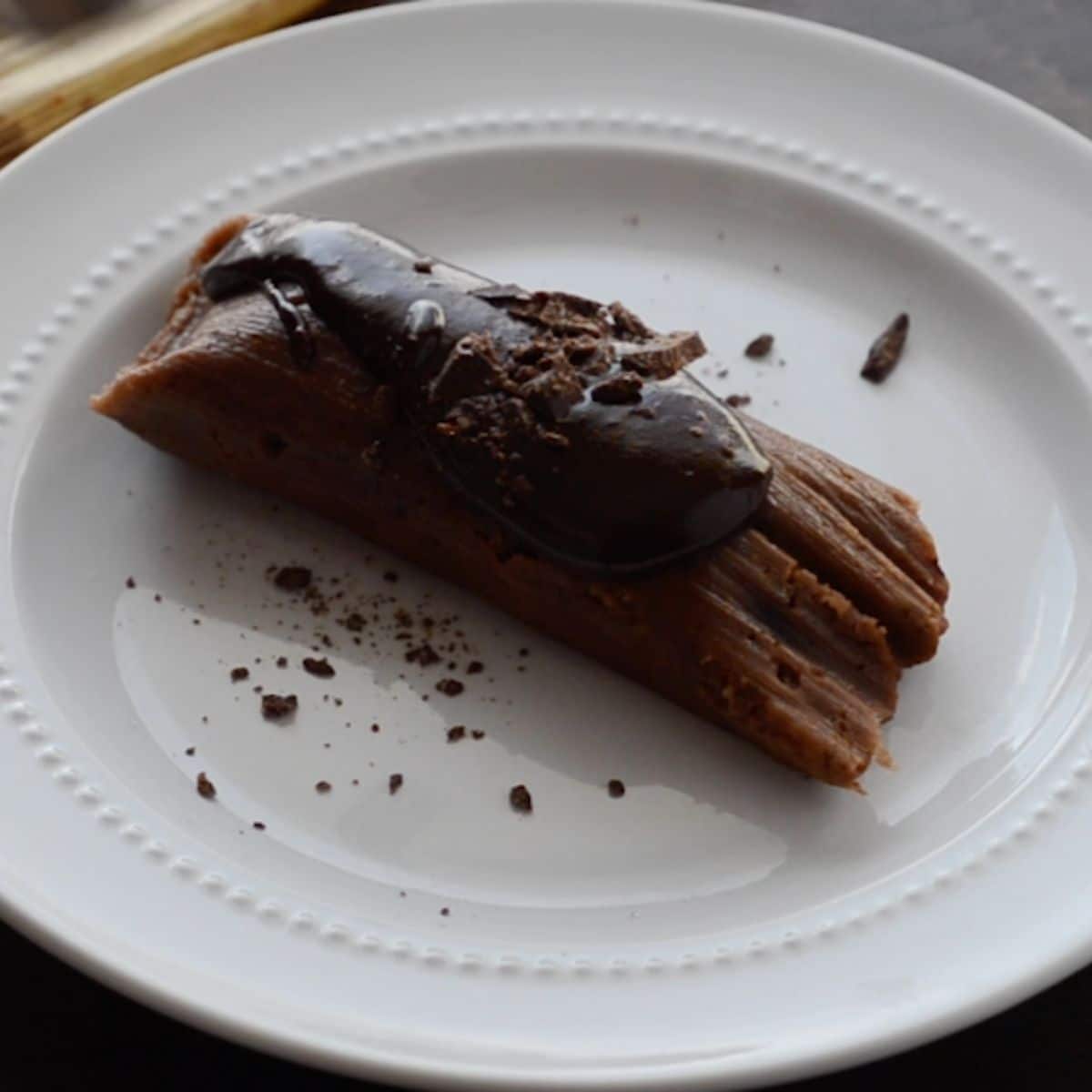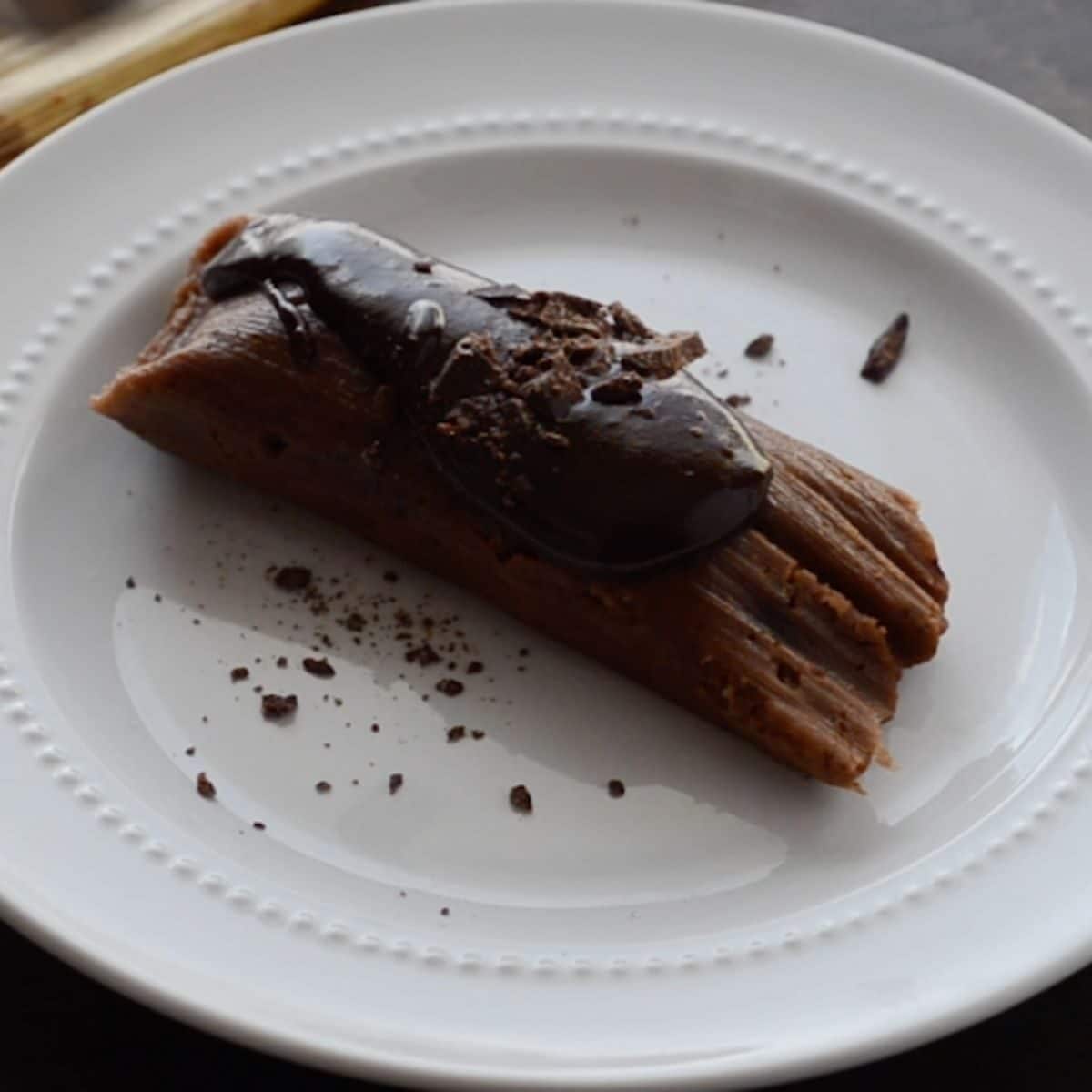 Filled with semi-sweet chocolate chips, and pecans. Find recipe here. 
18. Mexican Christmas Apple Salad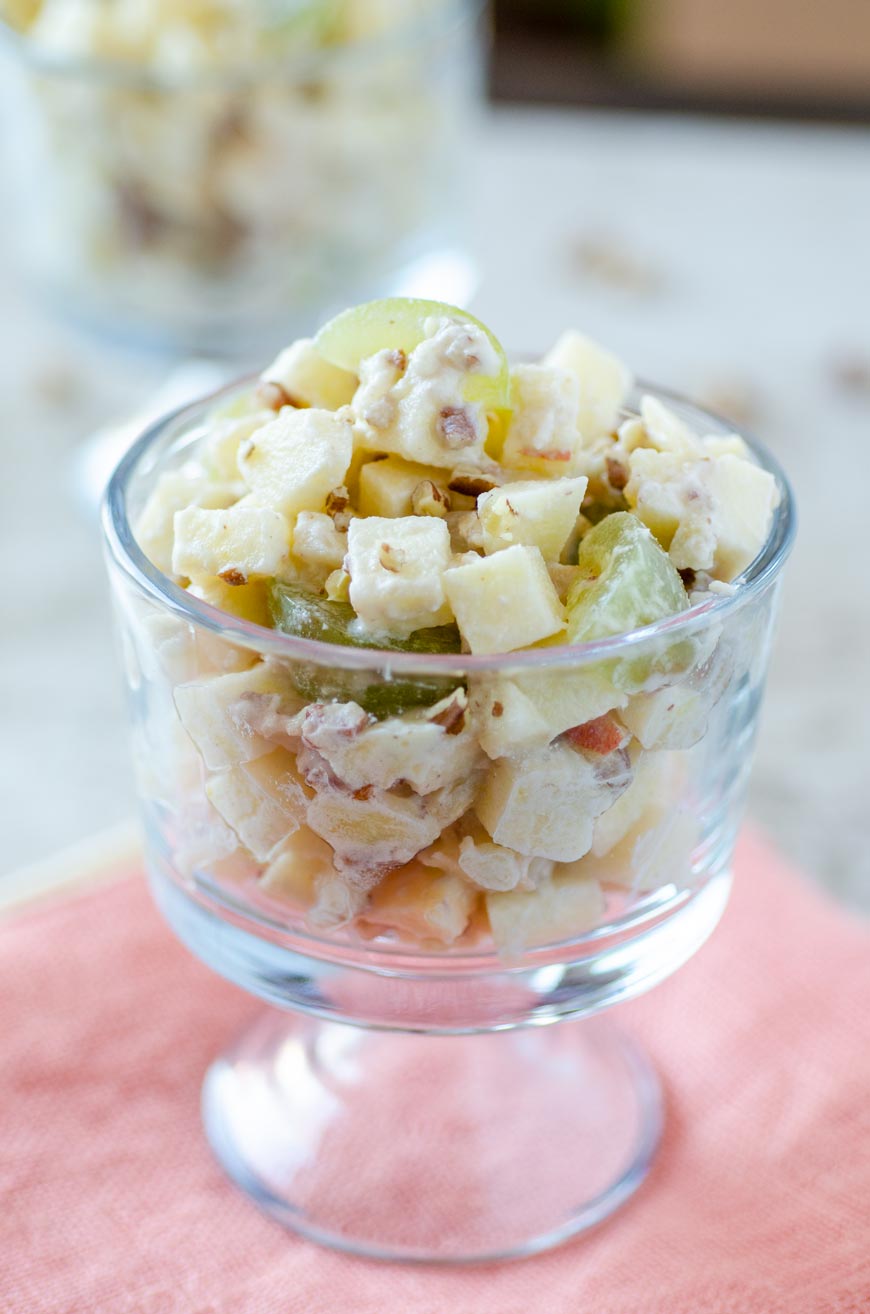 Crisp apples, pineapple, grapes, and chopped pecans are mixed with a sweet almond crema. Find recipe HERE
18. Buñuelos de Viento
This beautiful snowflake-shaped buñuelos are much easier to make than their round flat cousins. They are crisp and deliciously covered in cinnamon sugar.
Drinks:
19. Ponche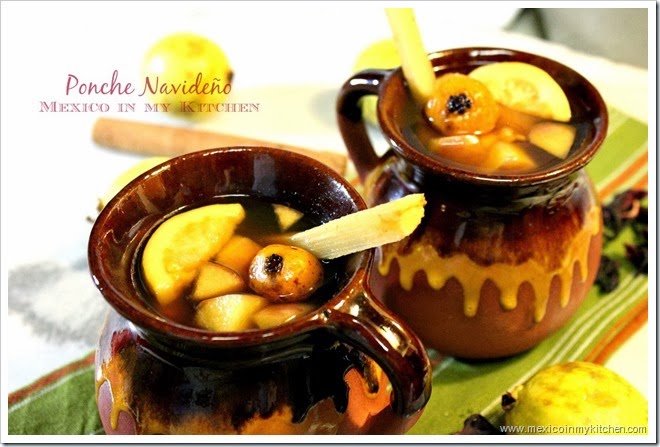 A hot spiced fruit punch. Served with or without alcohol. Find recipe here.
20. Champurrado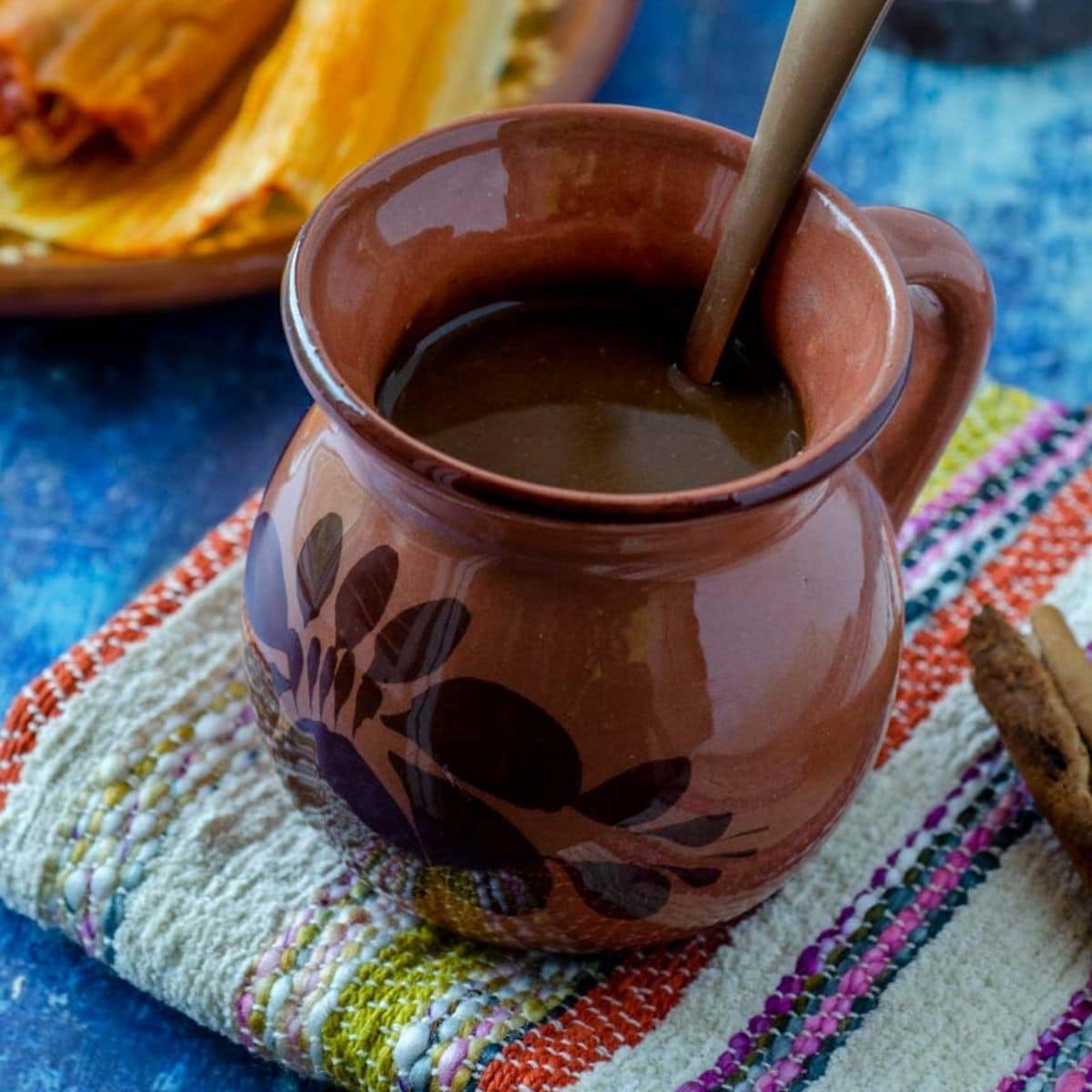 Unlike any hot chocolate you've ever had. It is thickened with masa or masa harina. Find recipe here.
21. Atole Almendrado
A warm corn based beverage, meant to warm you up this winter. Find recipe here.
22. Vegan Rompope
Mexican eggnog. Also a traditional Christmas drink. Find recipe here.