In May, I wrote about wanting to quit blogging, so it might come as a surprise to you that I started a new blog! Unfortunately, for all you English speaking readers it's in Spanish. I was born and raised in Mexico, which means Spanish is my primary language. I came to the U.S. as an international student in order to go to The Culinary Institute of America, thus the majority of my culinary education was imparted in English. I'm a embarrassed to say this, but I'm a bit more comfortable writing about food in English. However, my parents and a big chunk of my extended family do not speak English, and they have voiced their complains about not being able to understand anything I write. Oops!
The reason I was hesitant to start a blog in Spanish was for the same reasons I was considering quitting this blog, it's a lot of work! However, after receiving support and encouraging comments from a couple of readers, I am once again motivated to continue sharing recipes with you. Of course, it also really helps that the munchkin is in school full time:)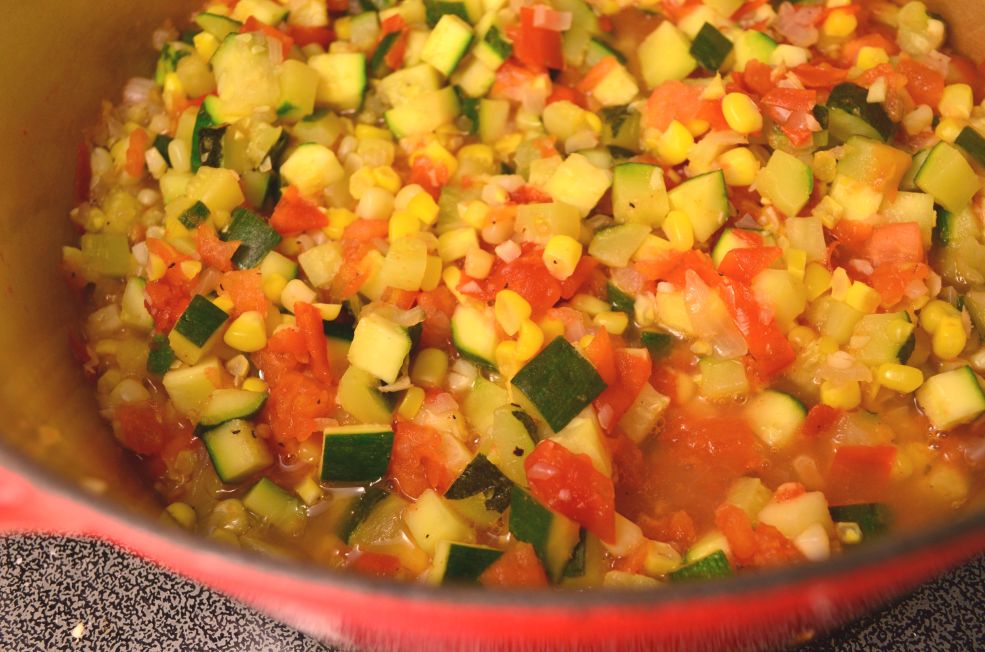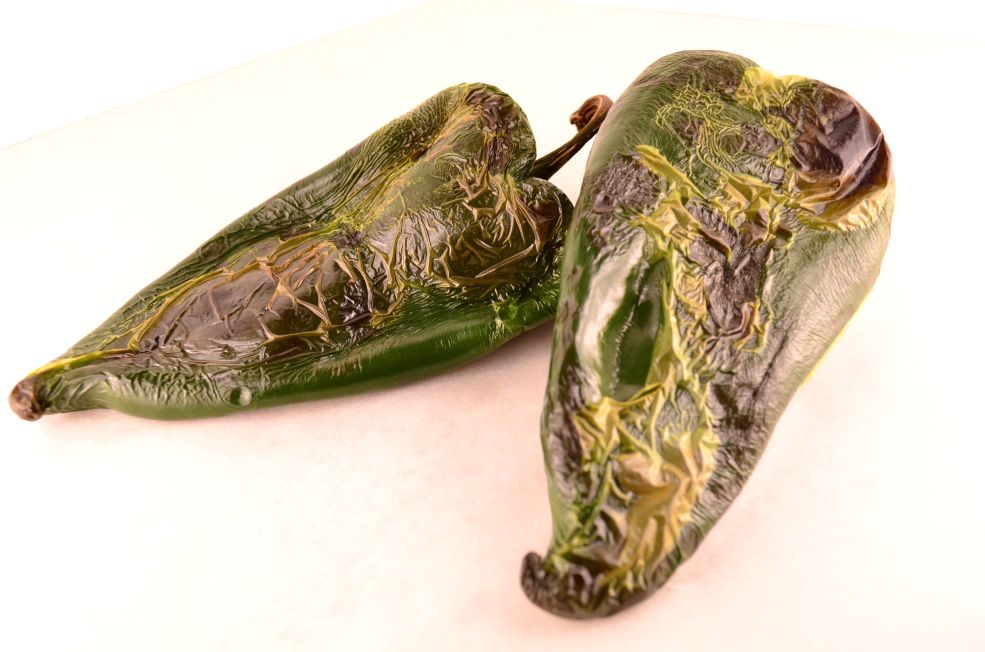 Monday is Mexico's Independence Day, so in honor of a wonderful country, an amazing group of people, and one of the best cuisines in the world ( I might be a little bit biased here) is a recipe for chiles rellenos that is not traditional, but has all the flavor and complexity of Mexican cuisine.
The Recipe: Vegan Chile Relleno with Zucchini and Quinoa
Roasted poblano peppers are stuffed with a sauté of zucchini , corn , tomato, onion, garlic, and quinoa. They are slathered in a creamy chipotle sauce or you can use whatever salsa you like. If quinoa is not easily accessible to you, feel free to use rice instead. Enjoy!
Vegan Chile Relleno with Zucchini and Quinoa
Pin Recipe
Print Recipe
Ingredients
Zucchini Sauté (Calabacitas)
1

tbsp.

Grapeseed oil

(optional)

1

cup

Onion,

white, finely diced

3

cloves

Garlic,

minced

2

Ears of corn,

cut into kernels

1/4

cup

Vegetable stock or water

3

Zucchini,

cut into large dice

2

cups

Tomato,

fresh or canned, diced
Stuffed Peppers
8

Poblano peppers,

roasted, peeled, seeded 8 ea.

3

cups

Quinoa,

cooked

Zucchini sauté,

Recipe above

Creamy Chipotle Sauce

(see note)
Instructions
In a large heavy bottomed pot, set to medium heat; sweat the onion in 1 tbsp. of oil for 2 to 3 minutes until onion is translucent.

Add corn and ¼ cup of water or veg stock, cover and let steam until corn is tender, about 3 – 4 minutes.

Uncover, add zucchini and cook for 3-4 minutes, until it begins to soften.

Add tomato and cook for 2 minutes more.

Season and reserve for later use.

Stuff the bottom of the chiles with quinoa and top with zucchini mixture. Pour chipotle sauce on top and serve.
Notes
If you can't find quinoa or don't like it, you can use rice. You can find the recipe for the creamy chipotle sauce here.