Have you guys heard of Eddie Garza? This past December he published his first book Salud! Vegan Mexican Cookbook
and I was thrilled to receive a copy, and to share with you this recipe for Mashed Potato and Poblano Flautas.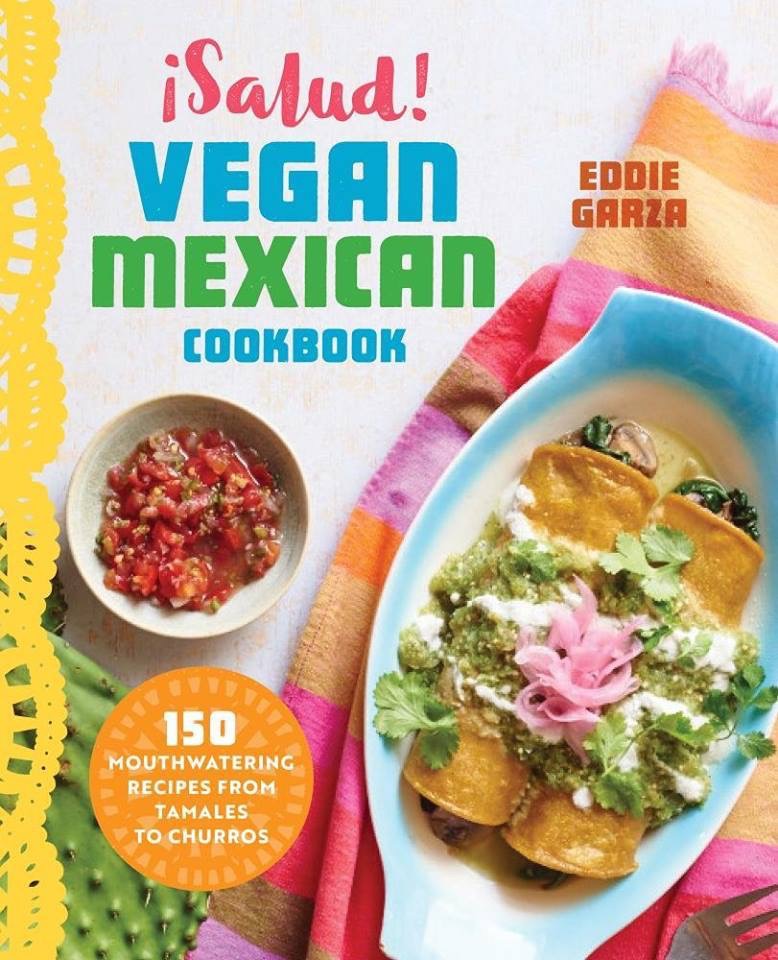 Eddie is the Senior Manager of food & nutrition at the Humane Society of the United States. He is very passionate about teaching the Hispanic and Latino community about healthy plant-based eating. He often appears on TV giving demonstrations, and he travels around the US and Mexico giving cooking classes. I had the opportunity to speak to him over the phone and I was touched by his energy and dedication.
¡Salud! Vegan Mexican takes traditional Mexican dishes and recreates them to be healthy and plant-based. You can find everything from tacos, burritos, enchiladas, tamales, and salsas. The recipes are very easy to follow and will appeal to the whole family.
My favorite part of the book is that it has both very traditional recipes and some not so traditional ones taken straight out of Eddie's childhood. (Eddie's family is from Mexico, but he was born and raised in Brownsville, TX.) My only complaint is that I wish the book had more pictures.
If you are new to veganism or Mexican food you won't have to worry. Eddie goes over the basics, and does a very good job describing ingredients and cooking techniques. My favorite recipes so far are the Mashed Potatoes and Poblano Flautas, Amaranth Granola with Oats and Mexican Chocolate, Seven Seas Soup, and the Spicy Eggplant Barbacoa Tacos. The book is available for purchase on Amazon
, itunes, and Barnes & Noble.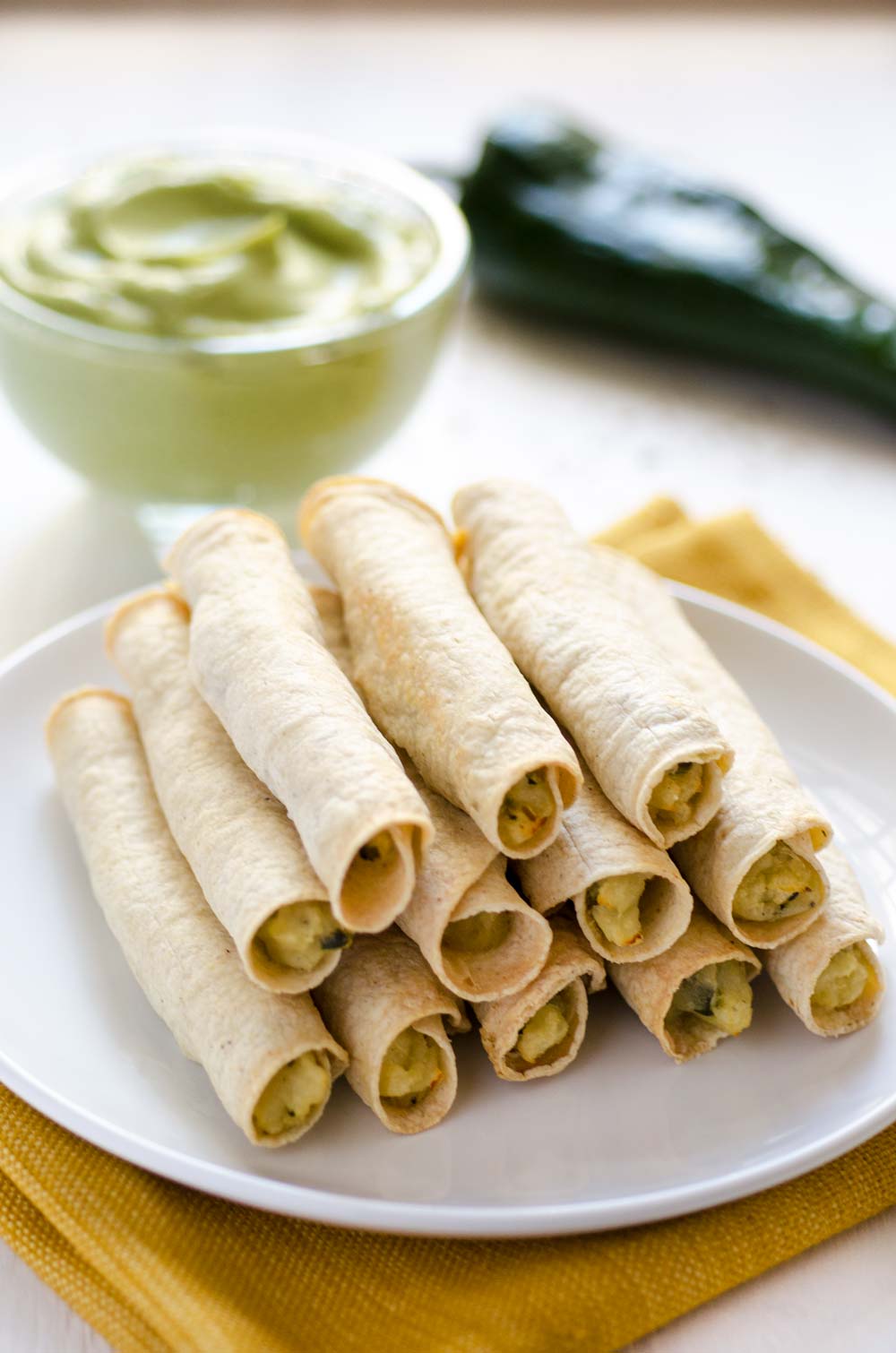 The Recipe: Mashed Potato and Poblano Flautas
These crispy golden flautas are filled with mashed potatoes spiced with poblano peppers, garlic, onion, and cumin. They can be baked or pan fried to a crisp. Your kids will love them! Serve with your salsa of choice, or you can serve them with this Spicy Avocado Sauce for Tacos.
More Taco Recipes
Mashed Potato and Poblano Flautas
Pin Recipe
Print Recipe
Ingredients
Nonstick cooking spray

1

tsp.

Vegetable oil

1/2

Onion, white,

diced small

1

Poblano chile,

diced small

1

tsp.

Whole cumin seeds

1

tsp.

Salt

1/2

tsp.

Freshly ground black pepper

3

Garlic cloves,

minced

2

Russet potatoes, baked or microwaved,

skins discarded

1

tbsp.

Almond milk,

unsweetened

12

Corn tortillas
Instructions
Preheat the oven to 425°F. Lightly spray a nonstick baking sheet with a nonstick cooking spray.

Heat the oil in a large skillet over medium-high heat. Sauté the onion and poblano chile for 4 to 5 minutes, or until the onion is translucent. Add the cumin seeds, salt, pepper, and garlic. Sauté 4 more minutes. Remove from the heat.

In a large bowl, mix together the onion mixture, cooked potato, and almond milk. Mash well. Some visible chunks are fine.

Warm the tortillas until they are pliable.

To assemble the flautas, place 2 tbsp. of potato filling in each tortilla and roll it up tightly. Place on the prepared baking sheet. Repeat until all the tortillas are rolled up.

Lightly spray the flautas with nonstick cooking spray and place in the oven. Bake 10 to 12 minutes , or until the edges of the tortillas are brown and crispy. Turn the pan halfway through the cooking time for even cooking.
Although dorastable.com attempts to provide accurate nutritional information, these figures should be considered estimates.