Just so you know, we are a participant in the Amazon Services LLC Associates Program and may collect a share from the links on this page.
The holidays are almost here and I put together a list of vegan holiday shopping ideas that are on my Christmas wish list. These are all products that I love or have myself and would make great gifts for any vegan. *wink wink

Mexican Gone Vegan Crop Top
Official Merch for Dora's Table!! You can find t-shirts, sweaters, phones, and more. Find more HERE.
I'm a huge fan of Jackie from Vegan Yack Attack and I'm so excited about this book. With three kids, a full-time job, and the blog I'm finding harder to provide well put meals for my family, this is the perfect book to get me back in the kitchen.
The Vegan Meal Prep Cookbook takes the guesswork out of meal planning and sets you up with simple, make-ahead recipes that keep your fridge full and your schedule free. Pre-order your copy HERE.
Pink Fortitude Journal
They say that practicing gratitude improves our lives greatly by improving our relationships, enhancing empathy, and reducing aggression in our lives. This journal can help you do just that.
This journal can be used as a gratitude journal or an all-purpose journal. It was created by breast cancer and autoimmune survivor Holly Bertone to help to bring joy and love and gratitude and fortitude to your soul. Get a your own journal HERE.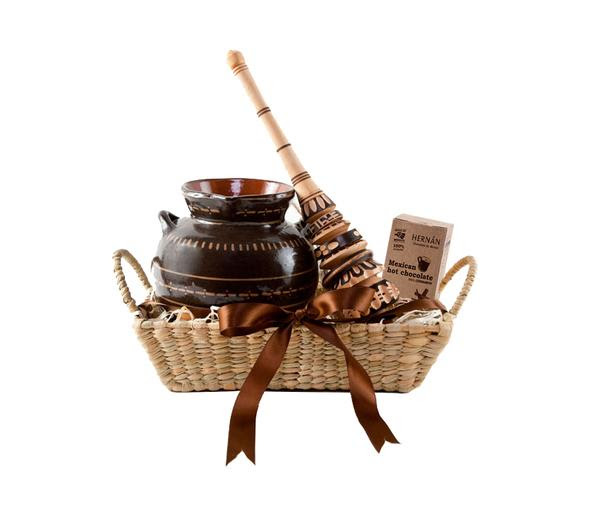 I love all the Hernan products so I was more than thrilled when they came out with this hot chocolate gift set. Their chocolate is my ultimate favorite since it's made in the traditional Mexican way of processing cocoa beans, plus the cocoa beans from Hernan are organic and harvested in a bio-diversified plantation in Chiapas. The set includes chocolate "Tablillas" (6 individual "tablilla" squares inbox), a red clay Olla de Barro, and hand-carved wooden Molinillo frother. Get your gift set right HERE.
I recently discovered this high powered blender that won't break the bank and performs just as well as other high powered super expensive blenders. It's great for making nut sauces, smoothies, dressings and soups. It would make an amazing gift for any foodie in your life. Order your blender HERE.
Loly in the Sky | Lorde
I've been a fan of Loly in the Sky since my sister introduced me to the brand 2 years ago. They are a Mexican company that makes vegan shoes. How cute is this model?? Get a pair HERE.


It is probably the most used and loved tool in every Mexican kitchen and it is often passed down from generation to generation. Of course, my mother refuses to give me hers, because she's not dead yet!! So I had to buy one, and this one is an authentic volcanic rock Mexican molcajete. Get your molcajete HERE.
I met Jenn from Veggie Inspired a few years ago at a blogger's conference and I'm so happy that she's finally publishing a book with her family-friendly recipes.
The Meatless Monday Family Cookbook features more than 100 delicious, plant-based, kid-approved recipes perfect for busy weeknights, or whenever you feel like trying out a meat-free meal. Find your copy HERE.
Do you want to be a vegan super hero?? You can with this t-shirt available in kid and adult sizes. Get one for your favorite person HERE.
I've had this knife block for 10 years now. It's so handy and keeps your knives safe without damaging them.
This colorful Kat Von D Lolita palette is vegan and not tested on animals. This colorful palette will complement all of your holiday dresses this season.
Love this!! For the animals all the way, plus you can never have enough vegan t-shirts.
Chingona means badass in Spanish, every badass vegan women in your life needs this statement necklace.
This food cycler is perfect for those that don't have the space to create their own compost pile. You just put food in and soil comes out!! Honestly, I've always wanted to compost but we've moved so much over the years or lived in apartments. This is an easy and effective way of doing it.
Handcrafted vegan beauty products made with all-natural ingredients. De Mi Tierra offers face scrubs, soaps, essential oils, and creams. This cleansing oil will remove your makeup while keeping your face hydrated.