Summer is quickly coming to an end, or has come to an end for some of you. The heat is escalating quickly and hot summer days will soon be hot school days, where we spend our days lugging our kids from one place to another and rushing home to do homework. I'm not looking forward to the rushing around, but I am looking forward to quiet mornings and maybe more time to blog.
My favorite part of the summer was definitely the visit from my nieces and all the fun things we did. The worst part of the summer was Dylan breaking his arm doing Jiu Jitsu, which put an end to all of our water filled summer activities. What was the best part of your summer?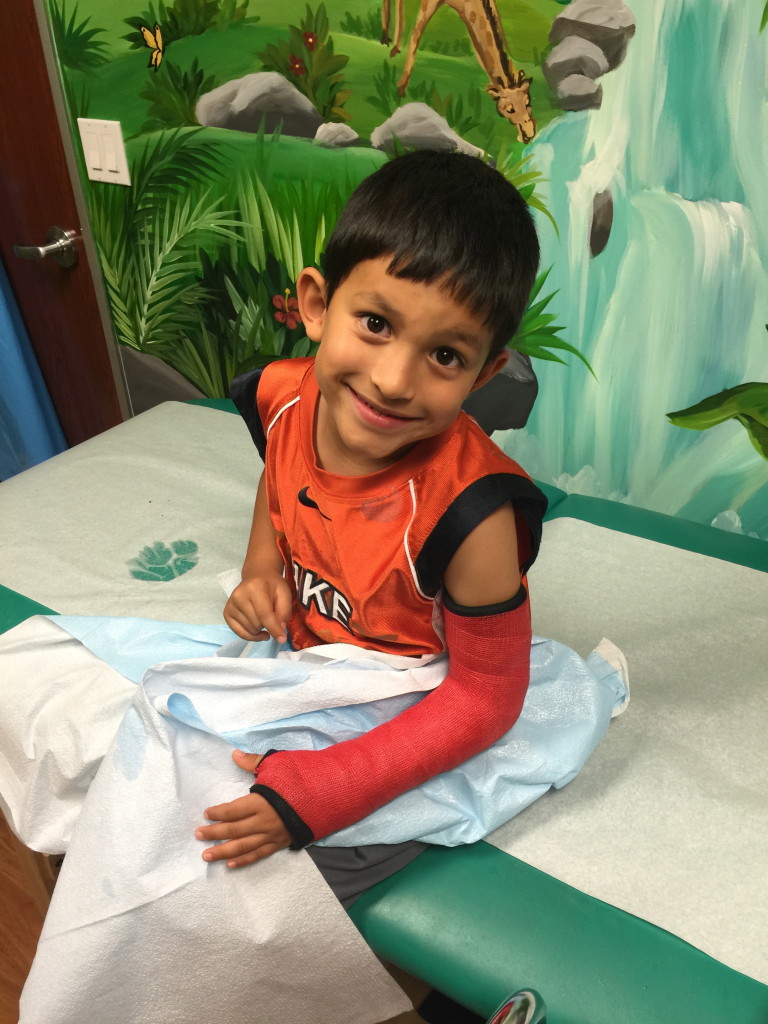 Before I forget, I have to tell you about a new recipe site called Yummly. You can search for recipes by season, ingredient, tastes, techniques, cuisine, courses, sources, and brands.  You can also add recipes from around the web to your recipe box. Yummly is also working with other bloggers to include as many recipes from around the web as possible. You should definitely go check it out.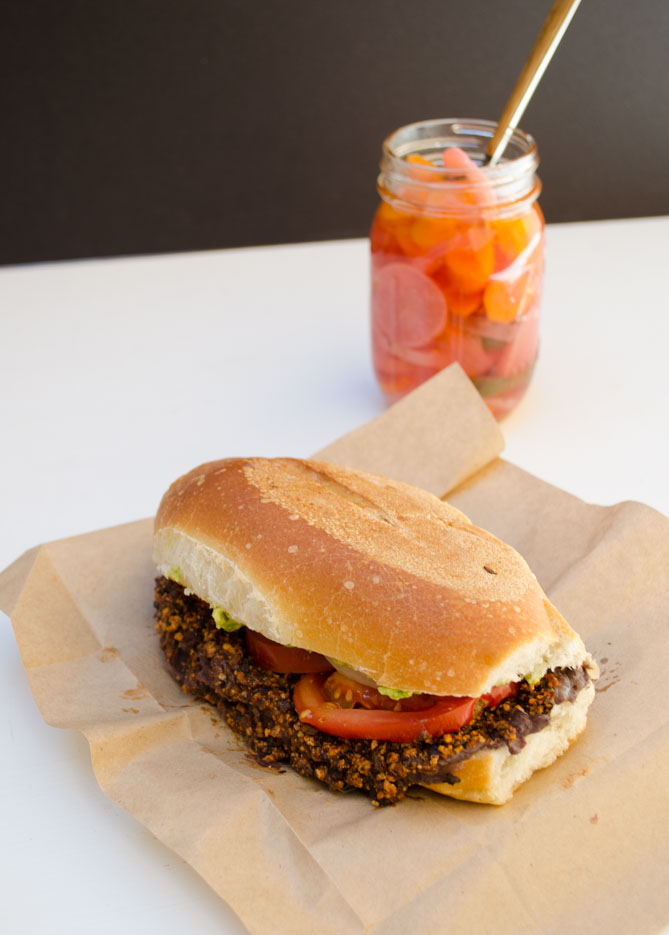 The Recipe: Vegan Chorizo Torta
This vegan chorizo torta is going to knock your socks off! I was already in love with the chorizo recipe, but this torta is something else. What is a torta anyway? It is basically the Mexican version of a sandwich. A bolillo, french- style roll, is spread with refried beans and creamy avocado, and filled with a spicy chorizo center, tomato, and a couple of slices of onion. The whole thing is then toasted on a griddle, kind of like a panini. Serve with pickled jalapeños for an extra kick. Enjoy!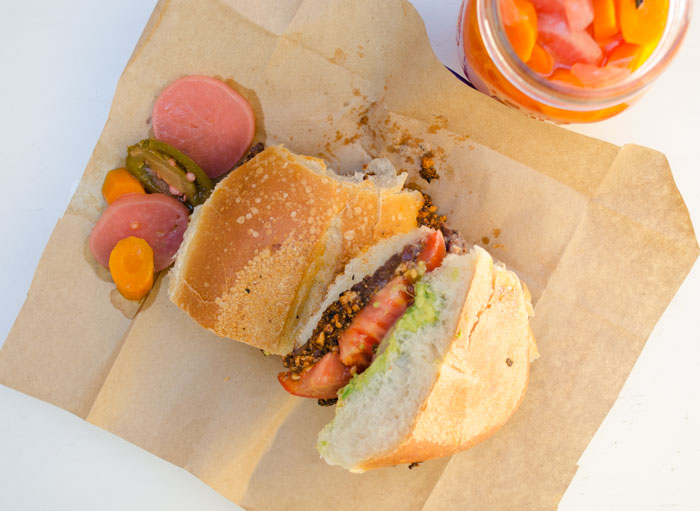 Vegan Chorizo Torta
Pin Recipe
Print Recipe
Ingredients
4

Bolillos or French rolls

1

can (15.5 oz.)

Black beans

2

Avocadoes

1

Onion,

white, sliced thinly

2

Tomatoes,

large, sliced

½ - 1

lb.

Homemade vegan chorizo (see note)
Instructions
Heat a large sauté pan to medium heat. Add 1 tbsp. of oil or water (if you are oil-free). Add chorizo and cook for 5-6 minutes or until it begins to slightly brown. Remove from heat and set aside.

Cut the avocadoes in half, remove the pits, and scoop out the flesh with a spoon into a bowl. Mash with a fork and season with salt and pepper. Set aside.

Drain the black beans, but reserve 2-3 tbsp. of the liquid. Mash the beans with a fork or a potato masher until they reach the consistency of refried beans. (You can, of course, use real refried beans instead.) I like to add 2 tbsp. of salsa instead of the canned bean liquid.

Slice the rolls in half, lengthwise and scoop out some of the soft interior. Spread 2 tbsp. or more of the avocado on the top half of the bread, and top with 2 slices of onion.

Spread 2 tbsp. or more of the beans on the bottom half of the bread. Divide the chorizo mixture between the bottom half of the 4 rolls. Top with 2-3 slices of tomato, and cover with top half of bread.

Heat a griddle or cast iron pan over medium heat. Once hot, place the tortas on it and cook for about 5 min, on each side. You can place a heavy sauté pan on top of the tortas while they are cooking to give it a panini effect, or just use a panini press.

Serve with pickled jalapeños.