Last week the hubby worked mornings and my schedule was thrown way off. Hence my posting until now. Baby Karina is refusing to nap for more than 20 min. at a time, that and cleaning. Ugh, does the cleaning ever end? What's up with boys and not aiming? I can't get the smell of pee out of my bathroom! It's been a tough week guys, but look at this sweet face. She's lucky she's so cute.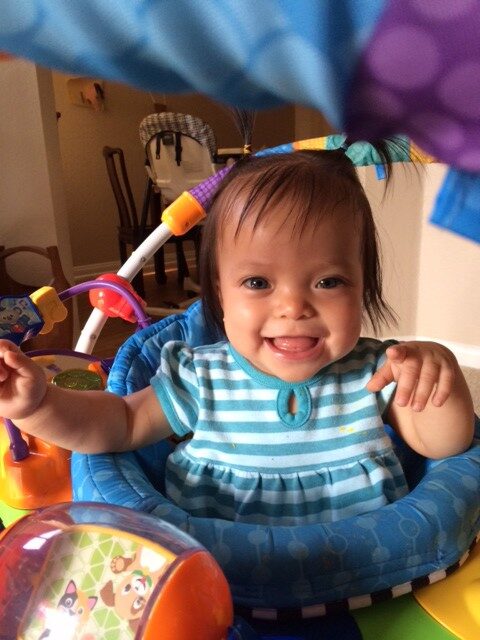 I think I've come to the realization I can only post one day a week. I'm trying, I really am, but life is kind of hectic when you have two little ones. Also, at the end of the night, after my kids are asleep, and the house is quiet, all I want to do is have a cold beer and watch some TV.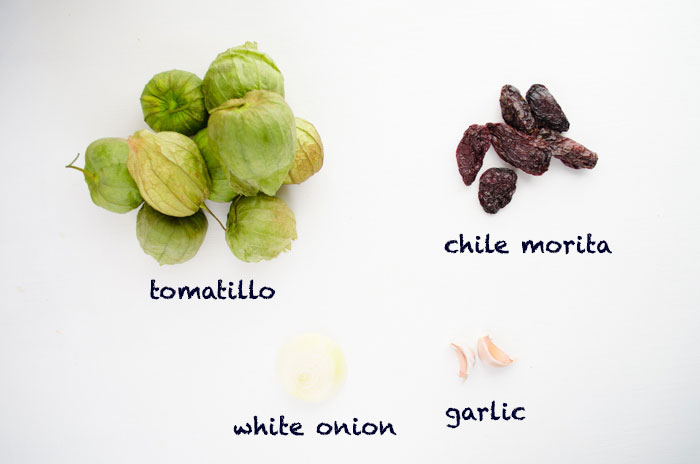 The Recipe: Chile Morita Salsa
Looks like I've gone on a bit of a rant there. What were we supposed to be talking about? Salsa, oh yeah, that's right. We are really enjoying all the salsa making going on in this house. We've gone through 3 huge bags of chips in the last two weeks. This salsa is a little bit different than your average grocery store find. It's a chile morita salsa and it is very smoky and tangy. When you smell these chiles the first thing you'll think about is BBQ. So think sweet, smoky, and spicy. There's also roasted tomatillos, garlic, and onion. Oh, and did I mention it's super easy to make? Enjoy!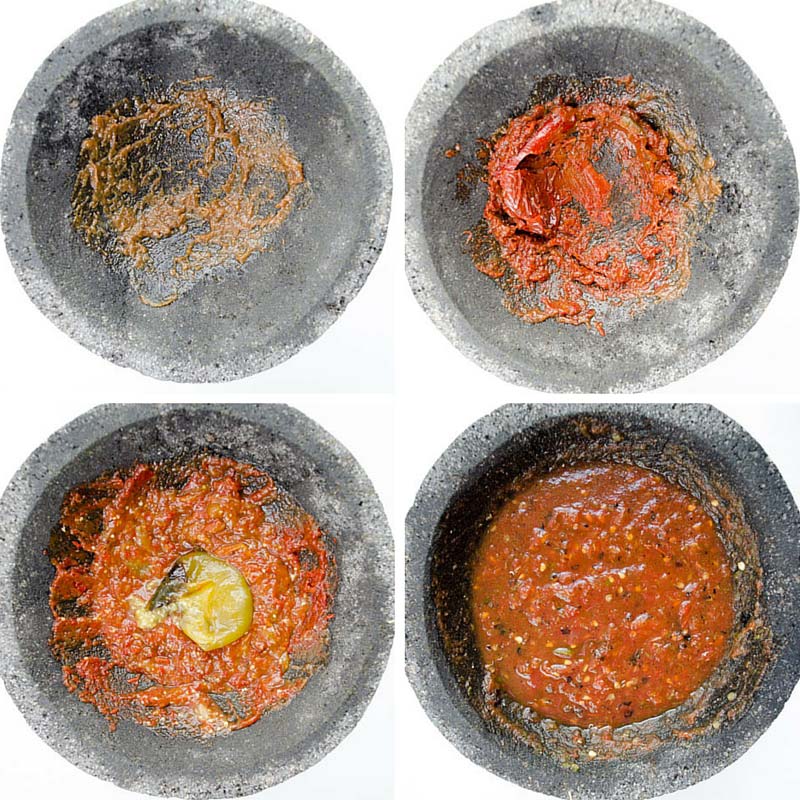 Chile Morita Salsa
This salsa is a little bit different than your average grocery store find. It's a chile morita salsa and it is very smoky and tangy. 
Pin Recipe
Print Recipe
Ingredients
1

lb. (about 8 ea.)

Tomatillos

husks removed

¼

Onion

white, peeled

2

cloves

Garlic

(not peeled)

6 -8

Chile moritas dried

seeded

To taste

Salt and Pepper
Instructions
Turn oven broiler on HI.

Place tomatillos, onion, and garlic cloves on a sheet tray lined with parchment paper.

Broil in oven for 10 min. The tomatillos will begin to blacken and soften. After the first 10 min. remove the garlic and set aside.

Flip the tomatillos and the onion over. Put back in oven. Broil for 10 more minutes.

Boil water in a small sauce pot. Take the stems off of the chiles and remove the seeds. Add chiles to the boiling water and turn down to a simmer. Let simmer for 15 min. Drain and set aside.

If using a blender, place all the ingredients in blender until you have reached the desired consistency.

If using a molcajete, start off by peeling the garlic and grinding it to a paste with the salt. Add the onion and continue to grind to a paste. Add the chiles and continue to grind. By now you should have a thick red paste.

Add the tomatillos one at a time and keep on grindin' until the skins dissolve. At this point if the salsa is too thick you can add a little bit if water to loosen it up. Season with salt and pepper.
Notes
If you don't want to use the oven you can blacken the tomatillos on a comal or griddle.
Nutrition
Calories:
55
kcal
|
Carbohydrates:
10
g
|
Protein:
2
g
|
Fat:
2
g
|
Saturated Fat:
1
g
|
Polyunsaturated Fat:
1
g
|
Monounsaturated Fat:
1
g
|
Sodium:
2
mg
|
Potassium:
427
mg
|
Fiber:
3
g
|
Sugar:
6
g
|
Vitamin A:
173
IU
|
Vitamin C:
19
mg
|
Calcium:
16
mg
|
Iron:
1
mg