Beans, beans, beans it seems people either love them or hate them. Guess which one of those is me? I love them of course. Growing up in a Mexican household, beans were just a part of everyday life, and I mean everyday. I have created one of my favorite recipes for you, vegan frijoles charros. This recipe is an adaptation of the recipe my dad uses at his restaurant.  Frijoles charros, depending on what part of Mexico you are in, include chorizo, sausage or bacon. Sometimes the recipe includes a combination of all three of them. I made a big batch of my homemade vegan chorizo the other day and decided to use that instead. The result was a satisfying and warm bowl of tender smoky beans. Perfect for a cold fall day.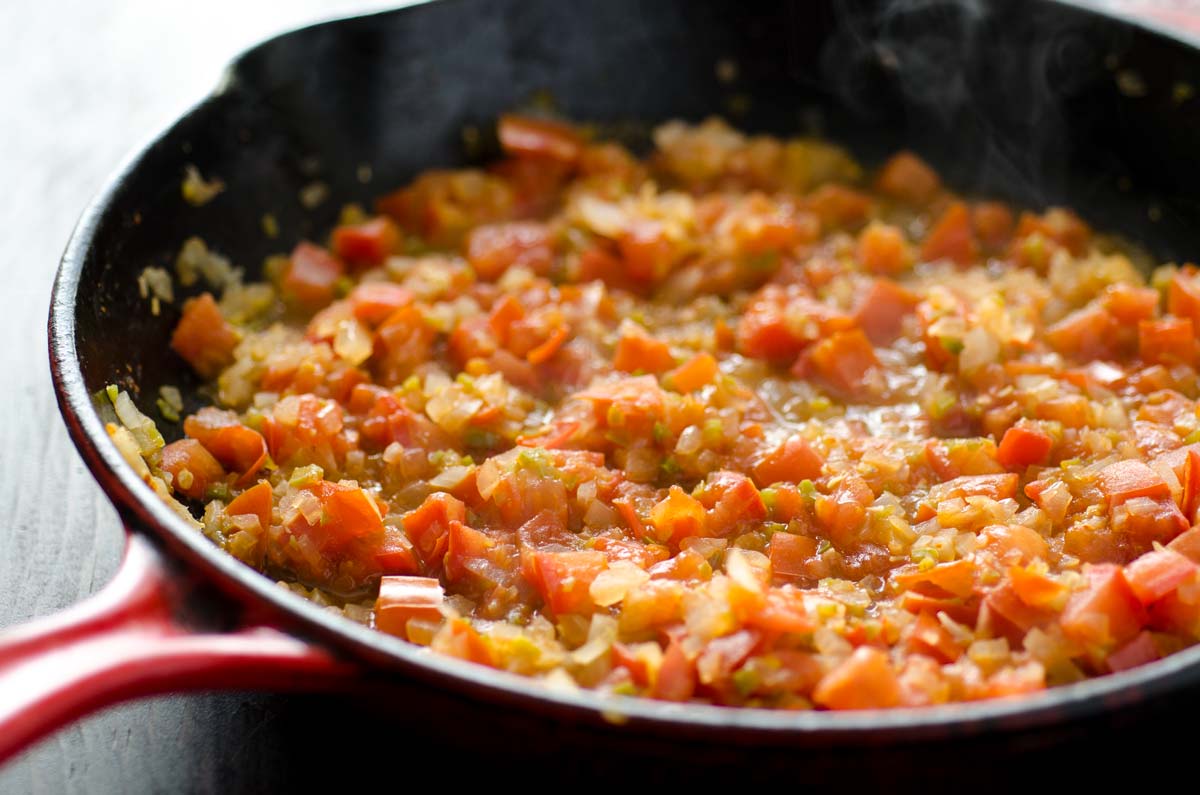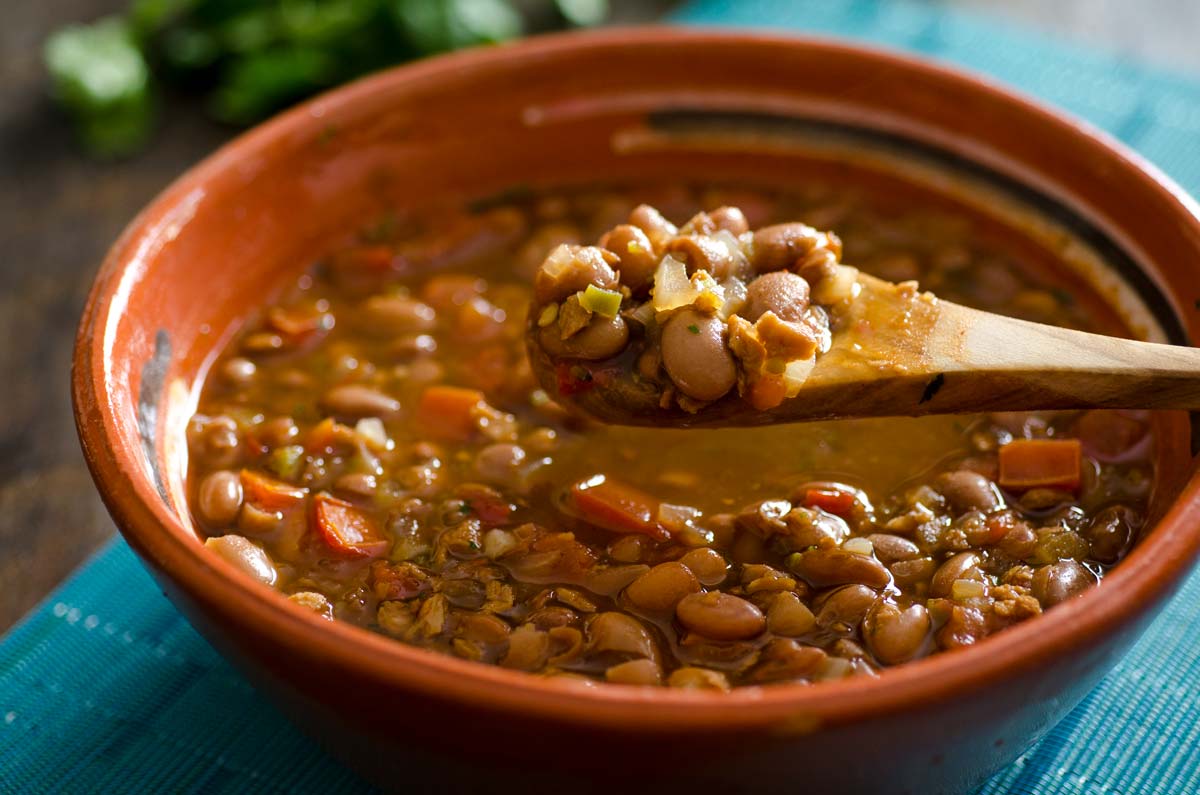 The holidays are creeping up on me so fast. I'm not ready. Pumpkin season is here, even in Hawaii. We went and picked out a pumpkin at Aloun Farms last week and it was so hot that day! It made us long for when we lived on the east coast and we would go pumpkin picking and playing in a corn maze in cool fall weather. However, I'm looking forward to making pumpkin marmalade and candied pumpkin with coconut whipped cream. Speaking of holiday food, my book Vegan Tamales Unwrapped is now available on Amazon in kindle format and I am really excited about it. I'm hoping this will help reach more people and spread the tamal love.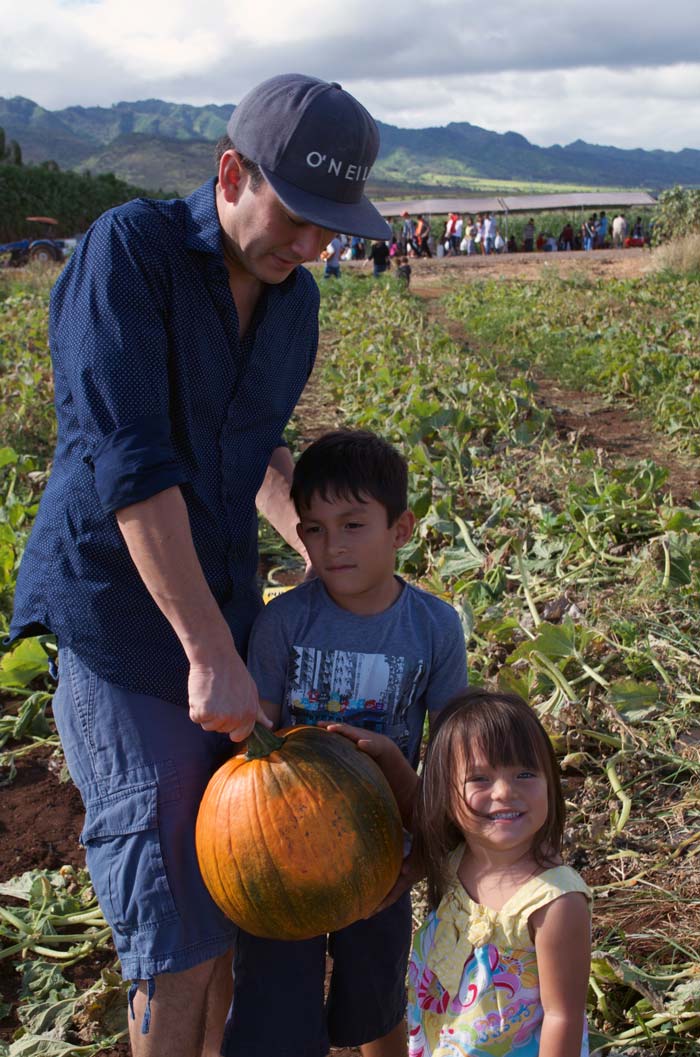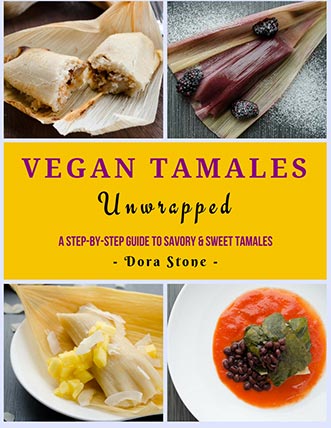 The kids have developed an obsession with Bob Ross and it's the cutest thing. The Joy of Painting is now on Netflix and it's the perfect before bed TV. The kids find it to be super calming and interesting. So much so, that they now ask to watch it every night and there has even been some tears when there's no time to watch it. There's just something about his voice that is so soothing. I am certainly glad to get a break from Mickey Mouse and Pokemon!
The Recipe: Vegan Frijoles Charros Recipe
My dad's original recipe uses bacon, but can use vegan sausage or vegan chorizo instead. When I make these beans I almost aways use them to make "refried" beans. I just strain some of the liquid out of the beans and puree them in the blender until they have the consistency of refried beans, no oil needed. Enjoy!
Vegan Frijoles Charros (Mexican Cowboy Beans)
This recipe is an adaptation of the recipe my dad uses at his restaurant.  Frijoles charros, depending on what part of Mexico you are in, include chorizo, sausage or bacon. I made it vegan!
Pin Recipe
Print Recipe
Ingredients
½

lb.

Pinto beans

dried

1

Onion

white, large

3

cloves

Garlic, crushed

2

sprigs

Cilantro

¼

cup

Vegetable stock or water

6

oz. (3/4 cup)

Vegan chorizo

(see note)

2

Serrano chiles

minced

1

Tomato, large

diced
Instructions
Soak beans in water overnight.

The next day, strain them and place in a large pot. Pour enough water into the pot to fill ¾ of the way.

Cut your onion in half. Place ½ the onion, cilantro sprigs, and 3 garlic cloves into the pot with the beans. Reserve the other half of the onion.

Bring water to a simmer and let beans cook until almost tender, approximately 1 ½ hours.

While the beans are cooking heat a large sauté pan to medium-high heat. Add chorizo and sauté until slightly browned, about 4 minutes. While the chorizo is cooking, dice the other half of the onion.

Remove chorizo from pan and set aside. Add ¼ cup of water, diced onion, and serrano peppers to the sauté pan. Sweat onion and chiles until tender and translucent about 4 – 5 minutes. Add tomato and let cook for 7-8 minutes more, or until the tomato has broken down and released all of its juices.

Add this mixture, and the chorizo to the pot of beans and let simmer for 20 more minutes or until beans are completely tender. Season to taste with salt and pepper.

Before serving, remove the half onion, cilantro sprig, and garlic cloves from the beans. Season with salt and pepper
Notes
You can add vegan bacon or sausage to this as well. You can buy the vegan chorizo or you can make this homemade version.
Nutrition
Calories:
199
kcal
|
Carbohydrates:
30
g
|
Protein:
13
g
|
Fat:
4
g
|
Saturated Fat:
1
g
|
Polyunsaturated Fat:
2
g
|
Monounsaturated Fat:
1
g
|
Sodium:
248
mg
|
Potassium:
757
mg
|
Fiber:
9
g
|
Sugar:
2
g
|
Vitamin A:
261
IU
|
Vitamin C:
8
mg
|
Calcium:
86
mg
|
Iron:
3
mg