This post was created in partnership with California Strawberries. All thoughts and opinions are my own.
These mouthwatering pepinos locos will be the talk of your next party. Crisp cucumbers are made into cups, dipped in chile powder, then filled with juicy California strawberries, Japanese style peanuts, tamarind candy, and then drizzled with chamoy and lime juice.
This snack is part of a Mexican party culture where "la botana" is king. Botana means snack, but when Mexicans talk about botana it encompasses all the delicious dishes that one prepares for a party with friends, and believe me there are lots of parties! Botana can be anything from chips, peanuts, and fruit to guacamole, gorditas, and queso fundido.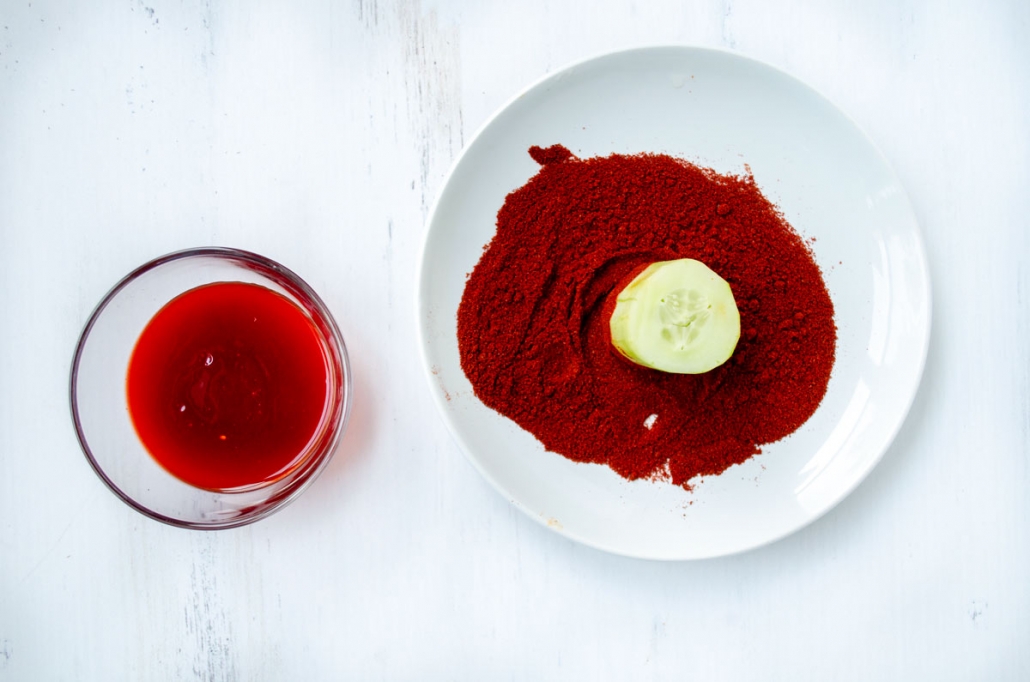 Pepinos locos or crazy cucumbers are perhaps an unusual combination, but for us it has all of our favorite elements lime, chile, sweet chamoy, and fresh fruit. They are incredibly popular with the younger crowd (especially teenagers), but people of all ages enjoy them as well. The addition of strawberries to this Mexican botana makes it an extra special treat.
We Love Strawberries!!
We love strawberries in this house we like to add them to our desserts like this carlota de fresa, but we also love to make paletas, salads, pancakes, and even tamales. The best part is that they are not only delicious but healthy! Strawberries are full of vitamins and nutrients. Did you know that one serving of strawberries has a full day's value of vitamin C?? They are also packed with antioxidants, and potassium, folate, and fiber.
California Strawberries:
California is the nation's leading producer of strawberries. Which means that it's probable the strawberries you are getting from your local grocery store are from California. California's rich, sandy coastal soils, western ocean exposure and moderate temperatures are the perfect combination for a year-round strawberry growing season. We actually lived in California for about 3 years and we loved going strawberry picking at our local Orange County farm. California strawberries are so sweet and juicy right of the vine!
The Recipe: Strawberry Pepinos Locos
You can add chopped mango for a pop of color and sweetness.
I recommend you use tajin chile powder which is widely available in grocery stores.
If you can't find Japanese style peanuts you can add regular peanuts.
This post was created in partnership with California Strawberries. THIS IS WHERE YOU CAN FIND THE RECIPE FOR THE STRAWBERRY PEPINOS LOCOS