Vegan Tamales Unwrapped
With over 50 detailed pictures, this ebook will guide you step-by-step in the tamal making process. Make delicious savory and sweet tamales inspired by traditional Mexican cuisine, but all vegan and gluten-free. Including an oil-free option for making guilt-free plant-based tamales. 
This book is also available in SPANISH.
The author is Mexican chef, Dora Stone, a graduate of the Culinary Institute of America, and founder of DorasTable.com, where she adapts traditional Mexican dishes to the plant-based lifestyle while preserving the beauty and richness of the different regional cuisines of Mexico.
With her help, you will be able to recreate in your kitchen your favorite tamales such as:
Red Chile Jackfruit Tamales

Mole Tamales

Salsa Verde Jackfruit Tamales

Chocolate Tamales

Strawberry Tamales

Lime Tamales
The author walks you through how to make the dough, different wrapping techniques, how to set-up the steamer, how long to cook them, and how to reheat them. Making tamales no longer has to be complicated. You don't have to miss out on throwing a tamaliza (tamal making party) with your family and friends this year. You can be vegan and still eat the foods you love!
TAKE A PEEK INSIDE VEGAN TAMALES UNWRAPPED....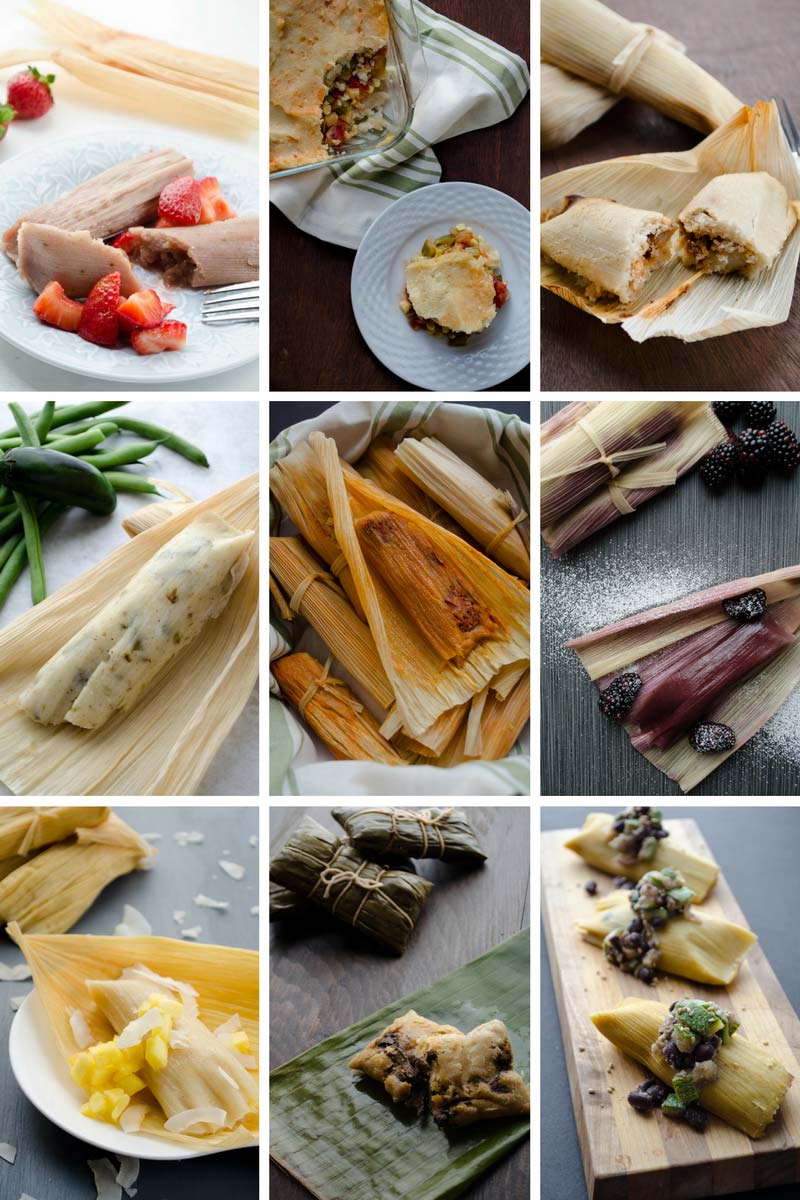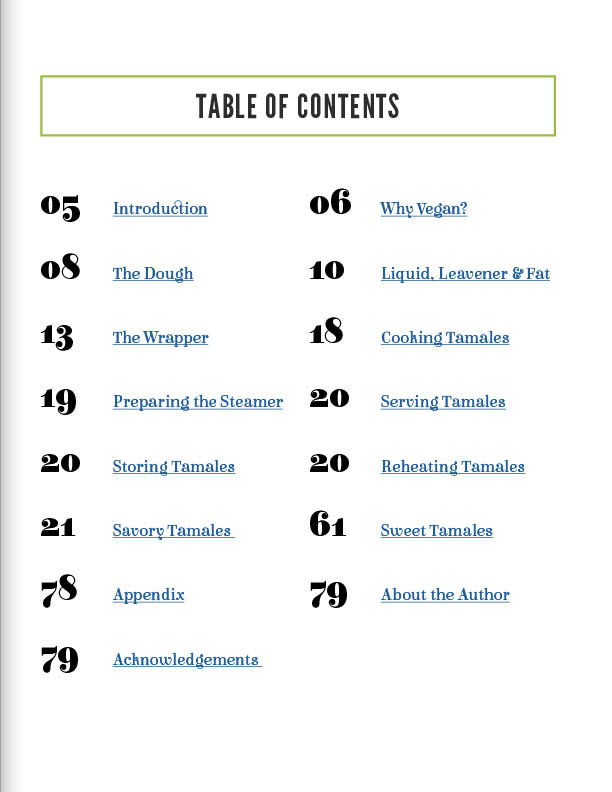 WHAT RECIPES CAN YOU FIND IN THE BOOK? HERE'S THE LIST!
Savory
Potato Adobo Tamales
Mushroom in Mole Tamales
Swiss Chard Tamales
Pasilla-Black Bean Tamales
Poblano Pepper & Tomato Tamales
Green Bean & Roasted Garlic Tamales
Roasted Poblano & Creamed Corn Tamales
Zucchini & Black Bean Tamales
Salsa Verde Jackfruit Tamales
Red Chile Jackfruit Tamales
Corn & Zucchini Tamal Casserole
Tamal Vegetable Soup
Sweet Corn Tamales
Sweet
Chocolate Tamales
Strawberry Tamales
Pineapple Coconut Tamales
Blackberry Tamales
Lime Tamales
......................................................................................................
AVAILABLE FOR PURCHASE
This is only available for purchase as an ebook. It is currently available on Amazon.com and iTunes
I hope you enjoy the book!