We are moving to Hawaii!!! I don't even know where to begin. I am nervous, excited, sad, a little bit of everything. Are there any vegans in Hawaii? How about Mexicans? We have never been there, so I don't know what to expect.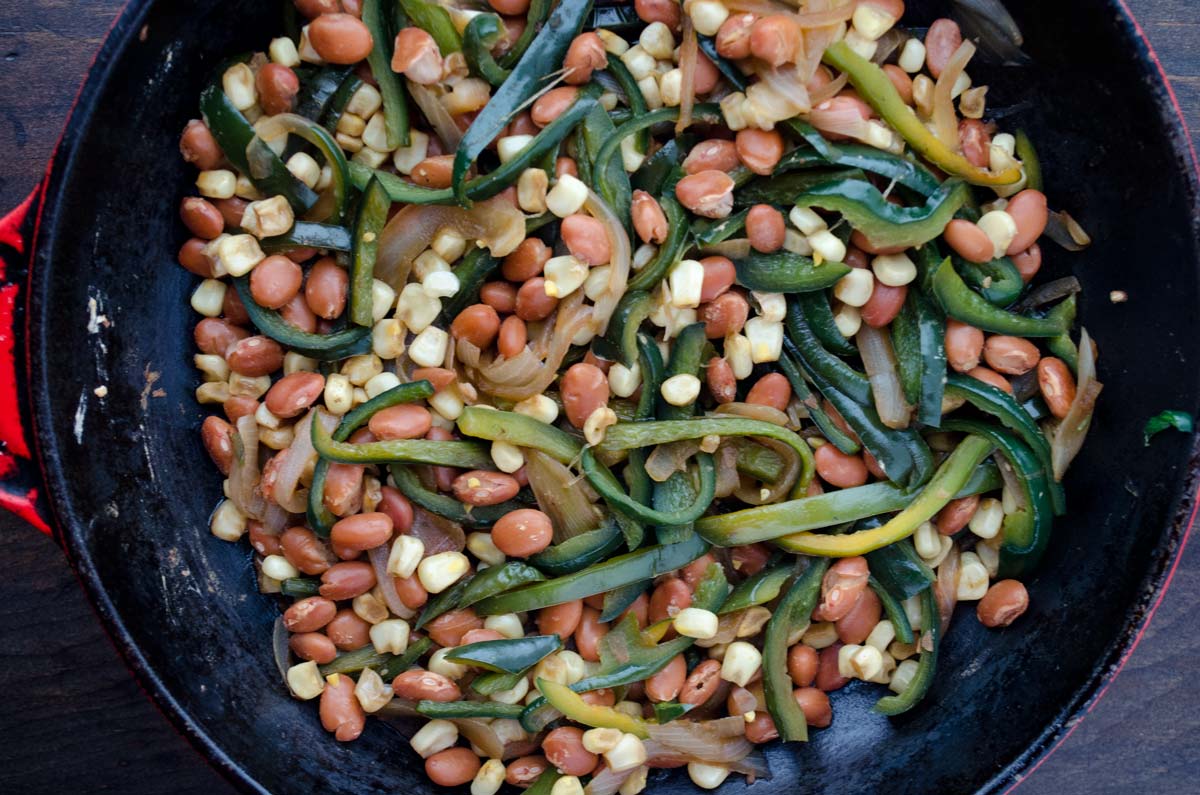 The start date for my husband's new job is the last week week of April. I know, so soon! The good thing is we have done this so many times before that the packing process does not seem daunting anymore. Nevertheless, there is a lot of work to be done.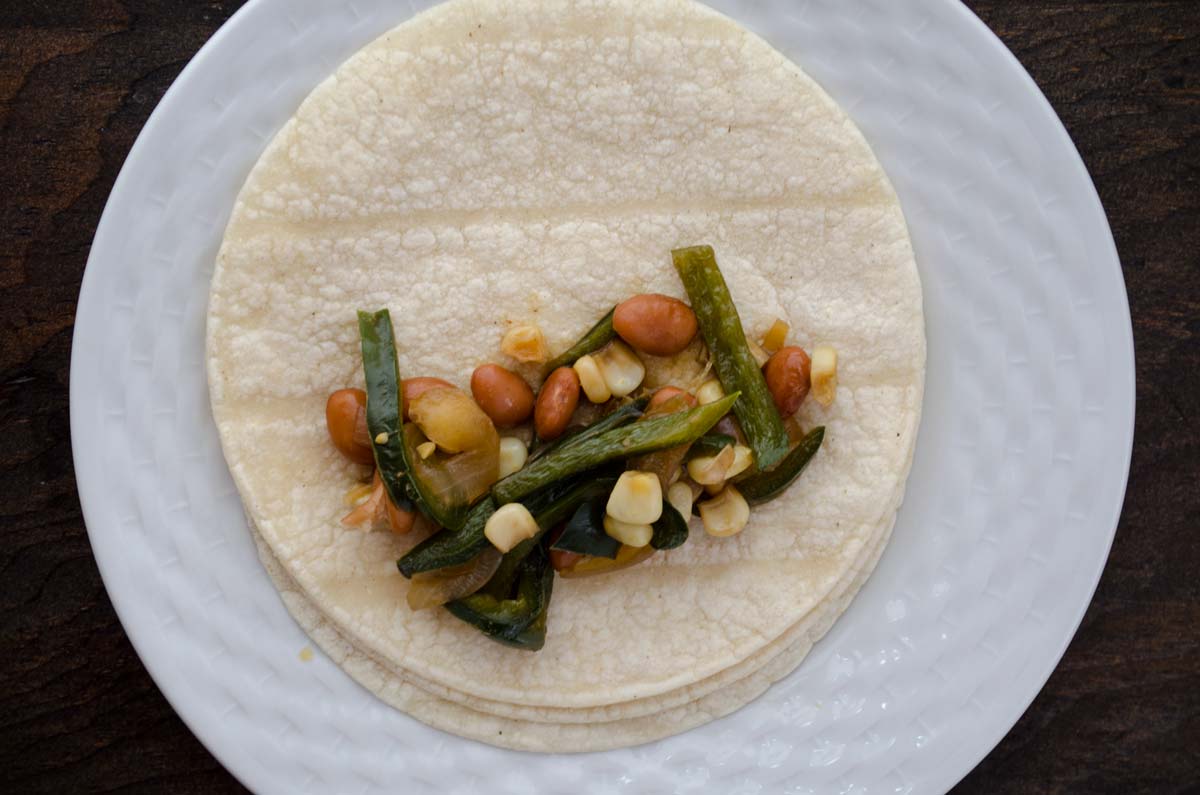 Our life continues to be a wonderful adventure, Maryland, D.C, Carlsbad, South Carolina, Orange County, and now Hawaii. I hope our kids remember it that way and don't suffer too much from leaving their friends behind. All I have to say, is that this blog just got a whole lot more interesting! Sourcing ingredients might be a challenge though, but I plan to continue making delicious vegan Mexican recipes. Even if it's on an island in the middle of the Pacific Ocean.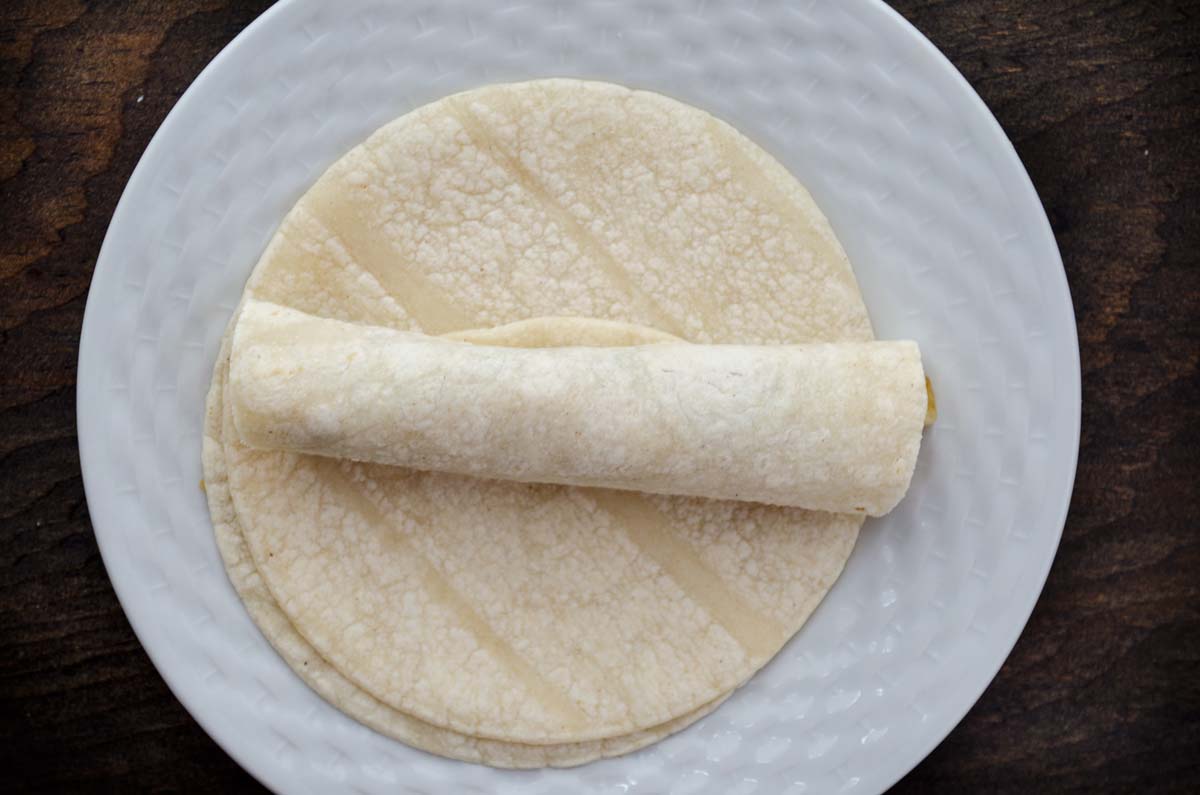 The funny thing is, when I was a teenager I wanted to be a missionary. I had rose colored visions of traveling the world helping people and serving God. Sometimes I still think about it and how amazing it would've been. Well, it turns out I did become a sort of missionary. Maybe not quite the way I had in mind, but God has his ways and they are definitely a mystery. Everywhere I go I try to be a witness of God's love and mercy, and help others as much as I can. Now I get to do that in Hawaii, and wherever else we might go next.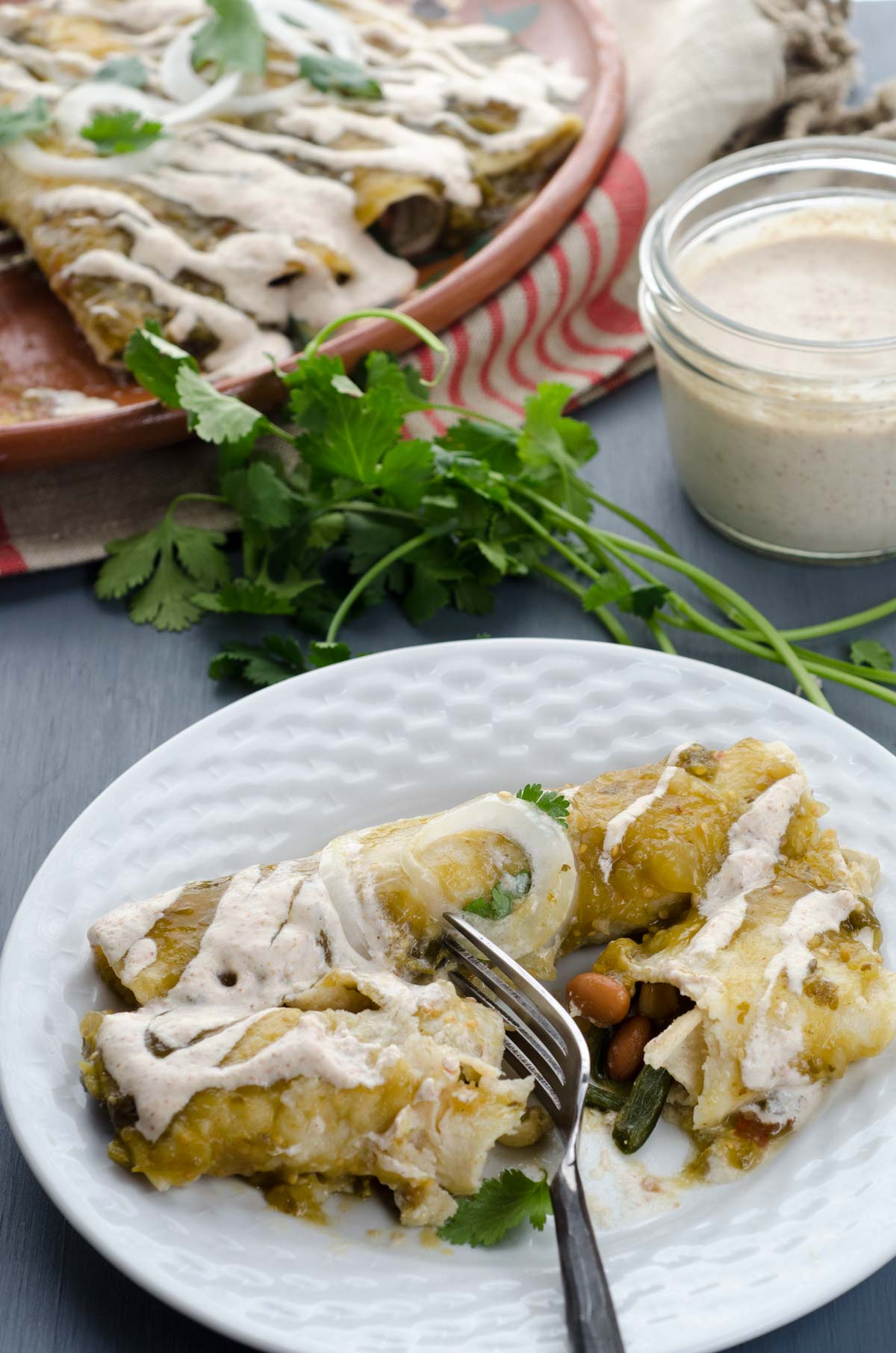 I am sad though, because I'm going to miss our wonderful friends who have supported us and helped us out in so many ways. We will never be able to repay them. Fran & Ren, Marisa & Neil, and Kristen & Jeremy we love you and will miss you terribly, but don't think because we are far away that you will be getting rid us. You are stuck with us forever. No matter how far away we are, you know you can always count on us.
I guess we should talk about the recipe now, but stay tuned to find out what it will be like for a vegan Mexican and her family to move to Hawaii. #mexicaninhawaii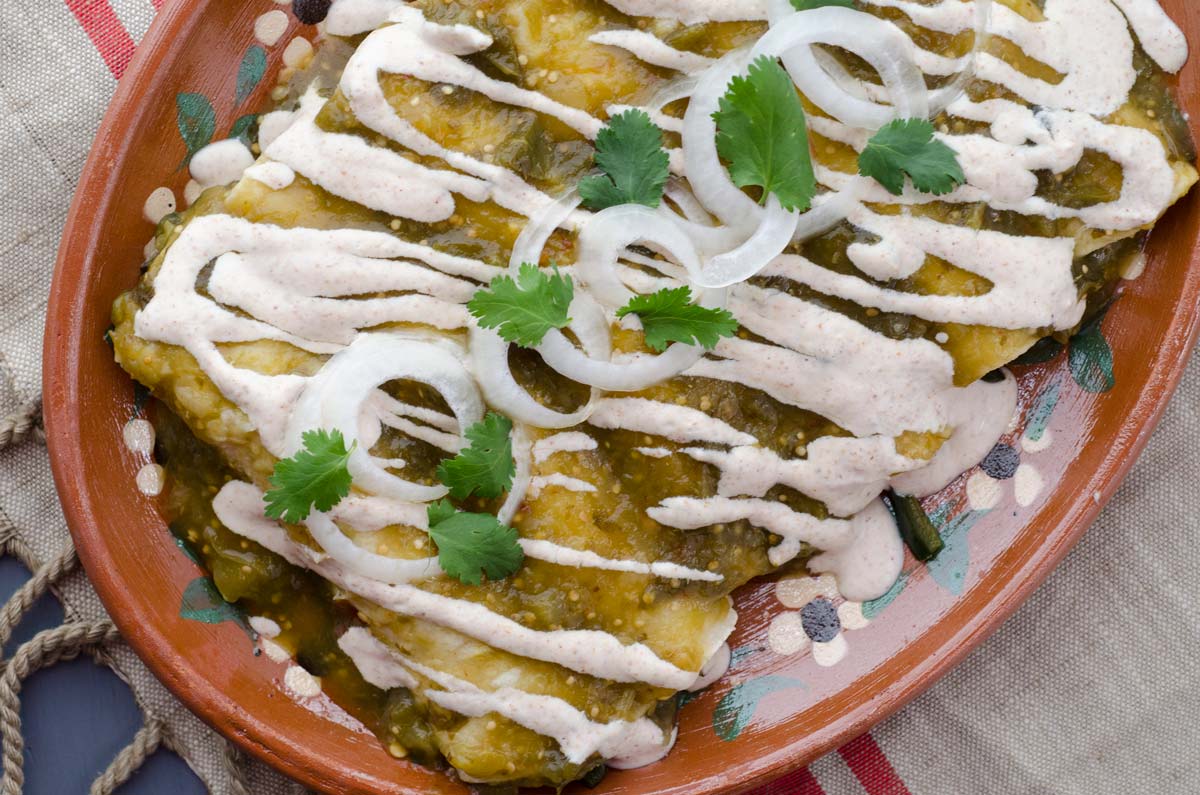 The Recipe: Vegan Roasted Tomatillo Enchiladas
One of my sisters has become vegan!!! Vegan I say!! Can you believe it? She requested a recipe for enchiladas and I was happy to oblige. Roasted tomatillo enchiladas are one of my favorites. The tortillas are filled with sautéed onions, garlic, poblano peppers, corn, and pinto beans. Then they are bathed in a savory roasted tomatillo sauce and drizzled in a smooth almond crema. Top them with thinly sliced onions and some chopped cilantro. You can make this a quick dinner by buying already made tomatillo salsa. Enjoy!
Vegan Roasted Tomatillo Enchiladas
The tortillas are filled with sautéed onions, garlic, poblano peppers, corn, and pinto beans. Then they are bathed in a savory roasted tomatillo sauce and drizzled in a smooth almond crema.
Pin Recipe
Print Recipe
Ingredients
Filling
1

tbsp.

Vegetable oil

optional

½

Onion

thinly sliced

2

cloves

Garlic

minced

1

cup

Corn

kernels

¼

cup

Vegetable stock

2

Poblano peppers

roasted, peeled, cut into strips

1

cup

Pinto beans

canned
Almond Crema
½

cup

Almonds

raw

¼

cup

Soy milk

unsweetened

1

clove

Garlic

1

tsp.

Lemon

juice
Garnish
12

tortillas

3

cups

Tomatillo salsa (see note)

½

Onion

sliced into paper thin rings

1

tbsp.

Cilantro

chopped
Instructions
Preheat oven to 350F.

To make the filling: heat 1 tbsp. of oil in a large sauté pan to medium-high heat. Once oil is hot, add onions and sauté for 3 - 4 minutes, or until almost the onions are tender and translucent. Add the garlic and cook for 1 more minute.

Add corn and 1/4 cup of vegetable stock. Cover and cook for 2-3 minutes or until the corn is tender. Add poblano pepper and beans and mix well. Season with salt and pepper.

To make the almond crema: place all ingredients in the blender until smooth. Season with salt and pepper and set aside.

To assemble: Warm corn tortillas in the microwave for 30 seconds or in the oven at 350F on a sheet tray for 5 min. Just enough so that the tortillas are soft enough to be rolled.

Spread 2-3 tbsp. of the tomatillo sauce on the bottom of a 9 x13 baking dish Place 1 tbsp. of filling on each tortilla. Roll and place on baking dish. Continue this process until you have used up all the tortillas and the entire filling.

Pour the rest of the tomatillo sauce on top of the enchiladas and bake in oven for 5 – 10 min. or until the enchiladas are warm. Remove from the oven and drizzle almond crema on top.

Garnish with onion slices and chopped cilantro.
Notes
To make this a quick weeknight dinner you can buy the sauce already made and skip the roasting and peeling of the poblano peppers. You can find a recipe for a tomatillo salsa here.
Nutrition
Calories:
719
kcal
|
Carbohydrates:
105
g
|
Protein:
24
g
|
Fat:
23
g
|
Saturated Fat:
3
g
|
Polyunsaturated Fat:
6
g
|
Monounsaturated Fat:
10
g
|
Trans Fat:
1
g
|
Sodium:
1919
mg
|
Potassium:
1573
mg
|
Fiber:
14
g
|
Sugar:
22
g
|
Vitamin A:
1687
IU
|
Vitamin C:
65
mg
|
Calcium:
238
mg
|
Iron:
7
mg