Flan, silky creamy delicious vegan flan. This custard-like creation is one of the most recognized desserts in all of Latin America and my absolute favorite!!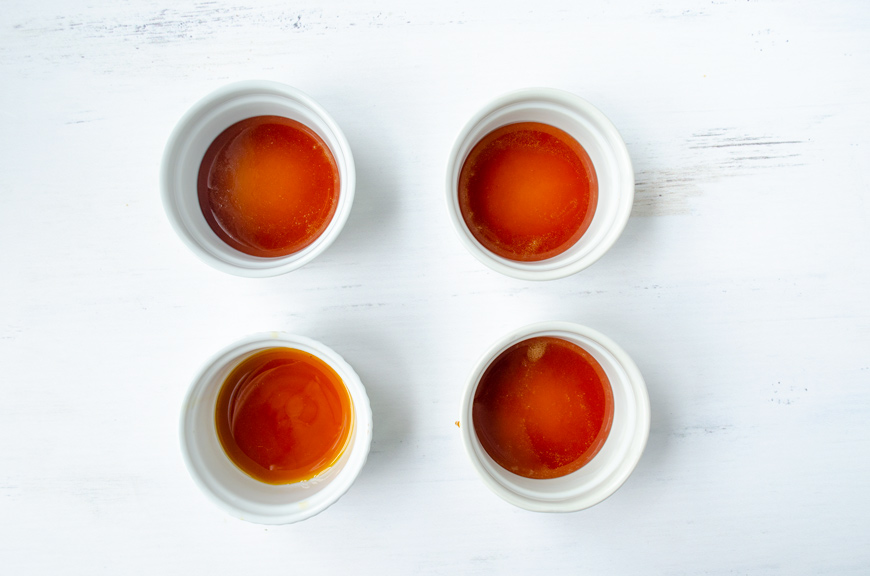 Making this involved using an ingredient I had never used before. It's become pretty common in the vegan community for making vegan flan, mousses, cheese, and gummies. The secret ingredient for this flan is a powder called agar agar.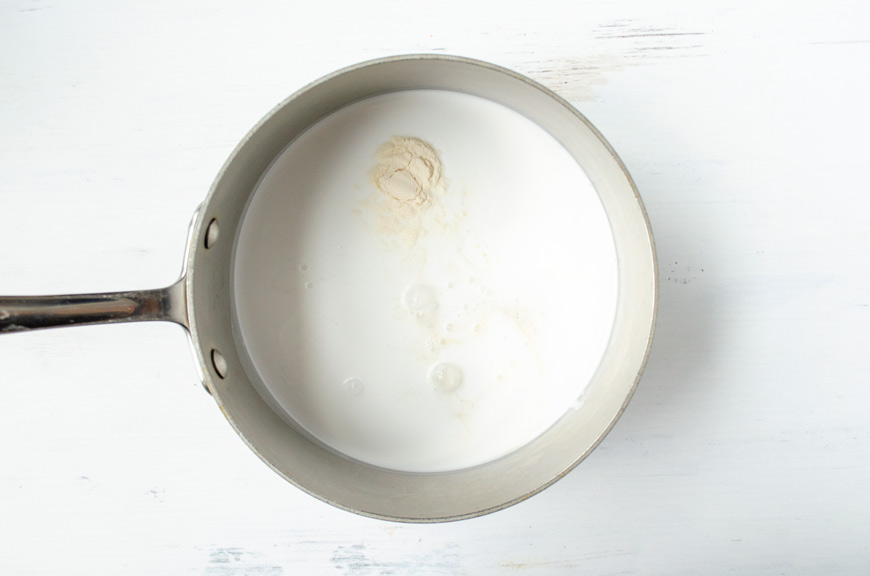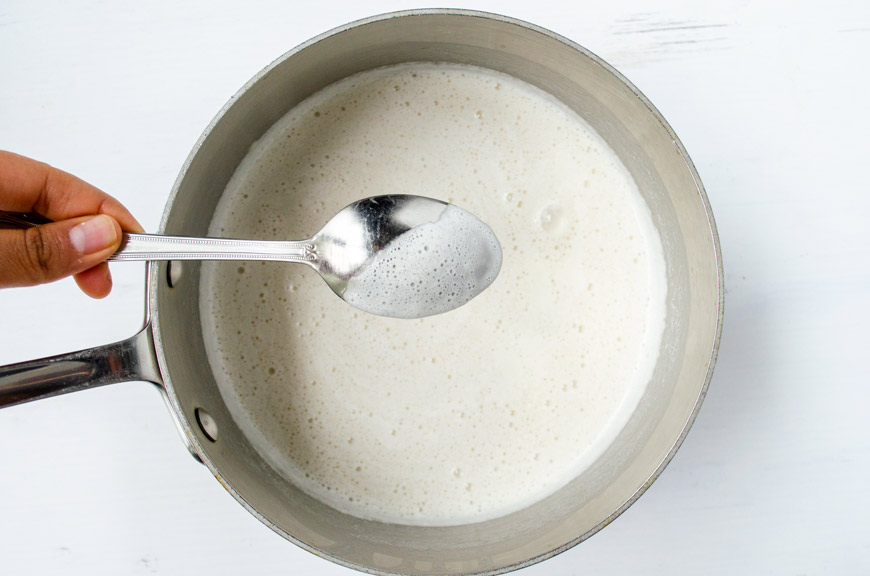 What is Agar agar??
It is a semi-transparent powder derived from red/purple algae. It is the equivalent of vegan gelatin. As you know (or may not know) gelatin is made by prolonged boiling of skin, bones, and cartilage of animals. So since we don't want to use that this, is where agar agar comes in to play.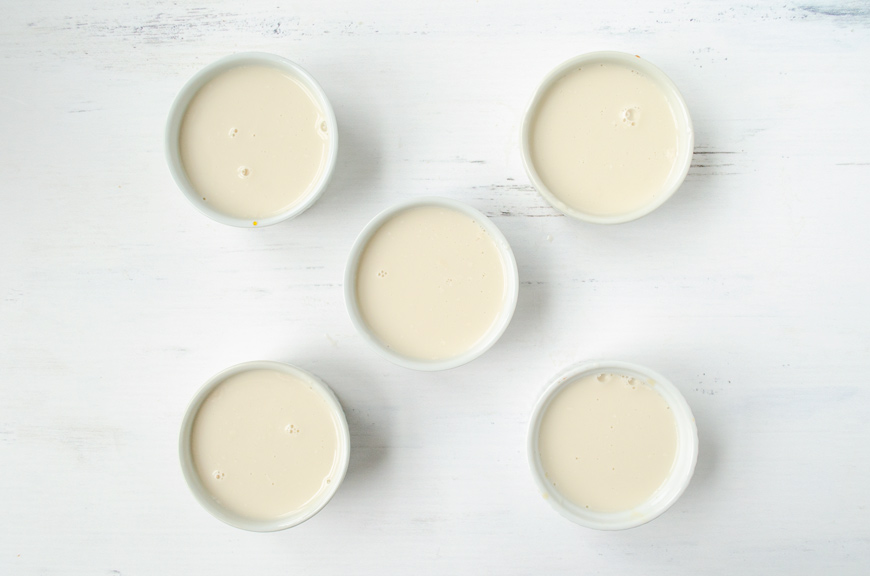 How to use Agar agar?
You can buy agar agar right here
. Be sure to buy the powdered version not the flakes for this recipe. You can use it just as you would powdered gelatin; you must place it in a liquid and heat it up to dissolve it. However, you can't use agar agar in the same quantities as you would gelatin. Agar agar's gelling properties are stronger than gelatin's.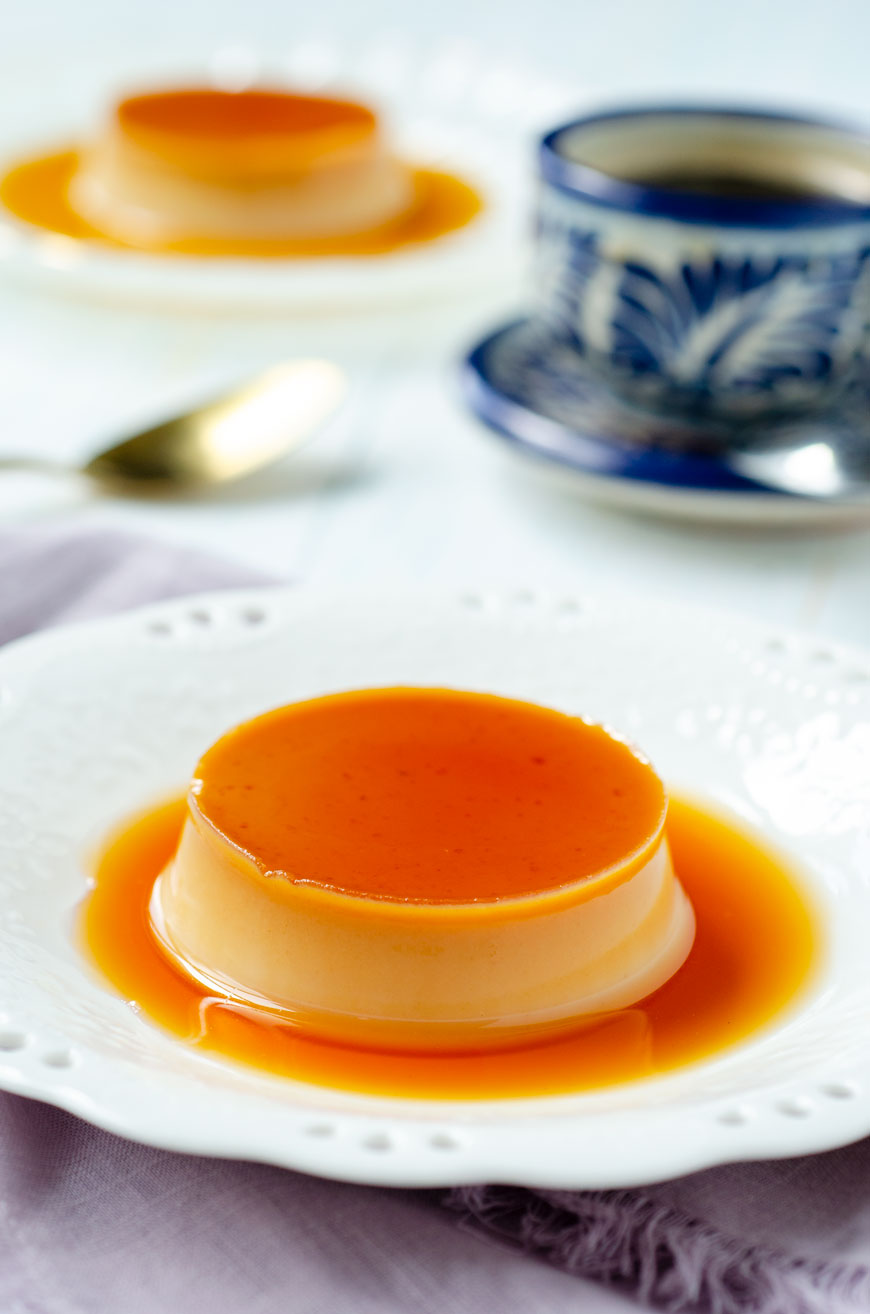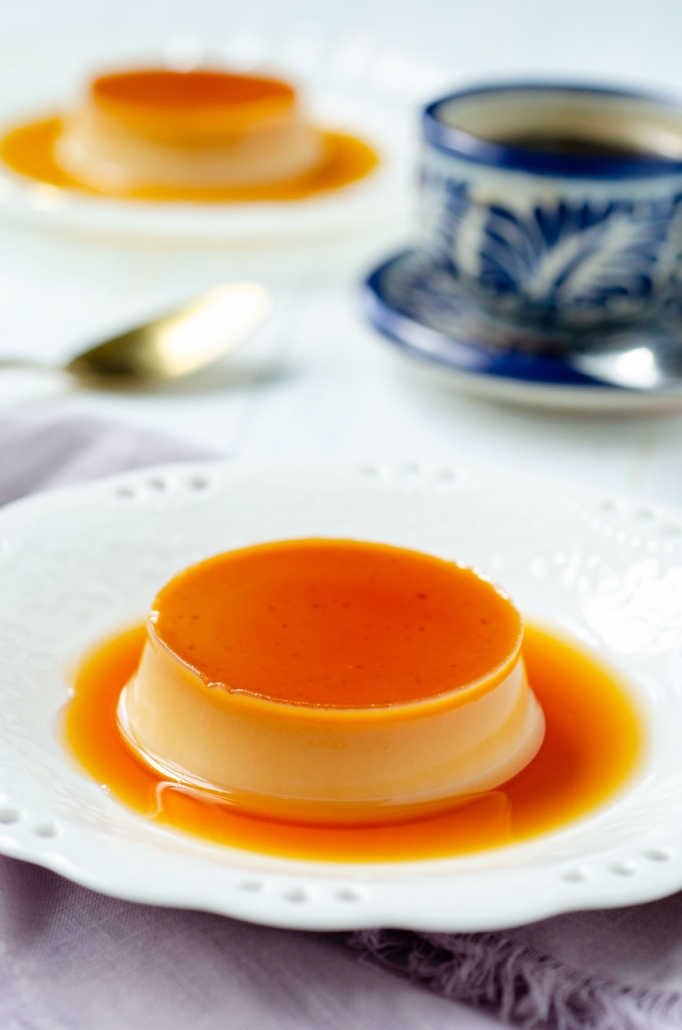 Making Vegan Flan at Home
For this vegan flan recipe, I decided to go with a mixture of coconut milk and oat milk. Coconut milk provides the fat needed to make this creamy and rich. I added oat milk so it wouldn't taste too much like coconut.
I used small ceramic ramekins (3.5 oz.), but you can use whatever container you have at hand since these are not going in the oven, like these aluminum ramekins. However, your container must be able to sustain heat since we will be pouring scorching hot caramel into them.
I like my flan thick and creamy ( as many of you expressed on my Instagram DMs), but there is another version of flan that is almost like a French crème caramel, very jiggly and delicate. If you want to make that version of flan, simply reduce the amount of agar-agar to 1 tsp.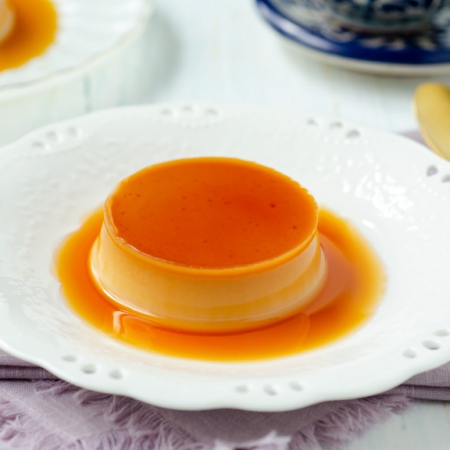 Ingredients
Flan base:
1

can

Full fat coconut milk

1

cup

Oat milk

1

tsp.

Chickpea flour

1/3

cup

Sugar

1

tsp.

Vanilla

1 1/4

tsp

Agar agar powder

(see note)
Instructions
Get ramekins ready to go.

Pour sugar into a medium sauce pot and set to medium-low heat. Let the sugar dissolve, gently swirling the pot but not stirring, until mixture turns a deep golden color, 8 to 9 minutes.

Immediately remove pot from heat and pour caramel into ramekins. Gently lift and tilt ramekins to coat the inside with caramel. Set aside.

Combine coconut milk and agar agar in a medium sauce pot.

In the blender combine the oatmilk, sugar, chickpea flour, and vanilla. Process until smooth. Pour this mixture into the pot with the coconut milk.

Bring mixture to a simmer for 5 minutes, then remove from the heat. Let cool slightly, then pour into ramekins.

Place ramekins in the fridge for 4 hours to let the flan set.

To serve, place bottom of ramekin in a container with hot water for 1 -2 minutes, in order to release the flan.

Use a small knife or offset spatula to carefully loosen the edges of the flan. Turn flan over onto a plate, shake gently to release flan and remove ramekin.
Notes
If you don't have access to agar-agar you can use 1/3 cup + 1 tbsp. of cornstarch instead. Dissolve the cornstarch in the oat milk, and then proceed to add it to the blender with the sugar, vanilla, and chickpea flour. Then add to the coconut milk mixture on the stove and simmer for 5 min. 
If you would like this flan to be yellow in color you can add a couple drops of yellow food coloring.
If you want to make a very jiggly and delicate version of this flan (like crème caramel) simply reduce the amount of agar-agar to 1 tsp.
Nutrition
Serving:
1
flan
|
Calories:
292
kcal
|
Carbohydrates:
42
g
|
Protein:
2
g
|
Fat:
14
g
|
Saturated Fat:
12
g
|
Sodium:
28
mg
|
Potassium:
167
mg
|
Fiber:
1
g
|
Sugar:
39
g
|
Vitamin A:
82
IU
|
Vitamin C:
1
mg
|
Calcium:
69
mg
|
Iron:
2
mg
https://dorastable.com/wp-content/uploads/2020/04/flan-8.jpg
576
870
Dora S.
https://dorastable.com/wp-content/uploads/2019/10/DORAS-TABLE-GUIDELINE-19.png
Dora S.
2020-04-20 13:04:14
2020-07-11 18:19:33
Vegan Flan