I thought I would do a small pregnancy update all in one post instead of talking about it constantly in every post. This is my 3rd pregnancy (I still can't believe we're having another baby!), and even though we were definitely surprised at first, we are more than happy to be receiving another little one into our family.
Vegan Pregnancy
Being vegan and pregnant has been a bit of a challenge this time around, since we have been spending a lot of time in Mexico. The access to fruits and vegetables is not the problem, but that pretty much every meal is centered around some kind of meat, and being the only vegan in the family makes that kind of complicated. I have a terrible craving for vegan vietnamese spring rolls and I can't find any spring roll wrappers anywhere!
In the beginning of the pregnancy I did have cravings for meat, and was extremely disgusted by vegetables, but things are pretty much back to normal now. My husband and I had a discussion once about what we could survive on the longest, and he said he could probably go for months just eating rice and kimchi. I responded that I could probably last longer just eating rice and beans. I am sorry to report that I am pretty tired of eating rice and beans, and I am looking forward to eating a wider variety of vegan foods.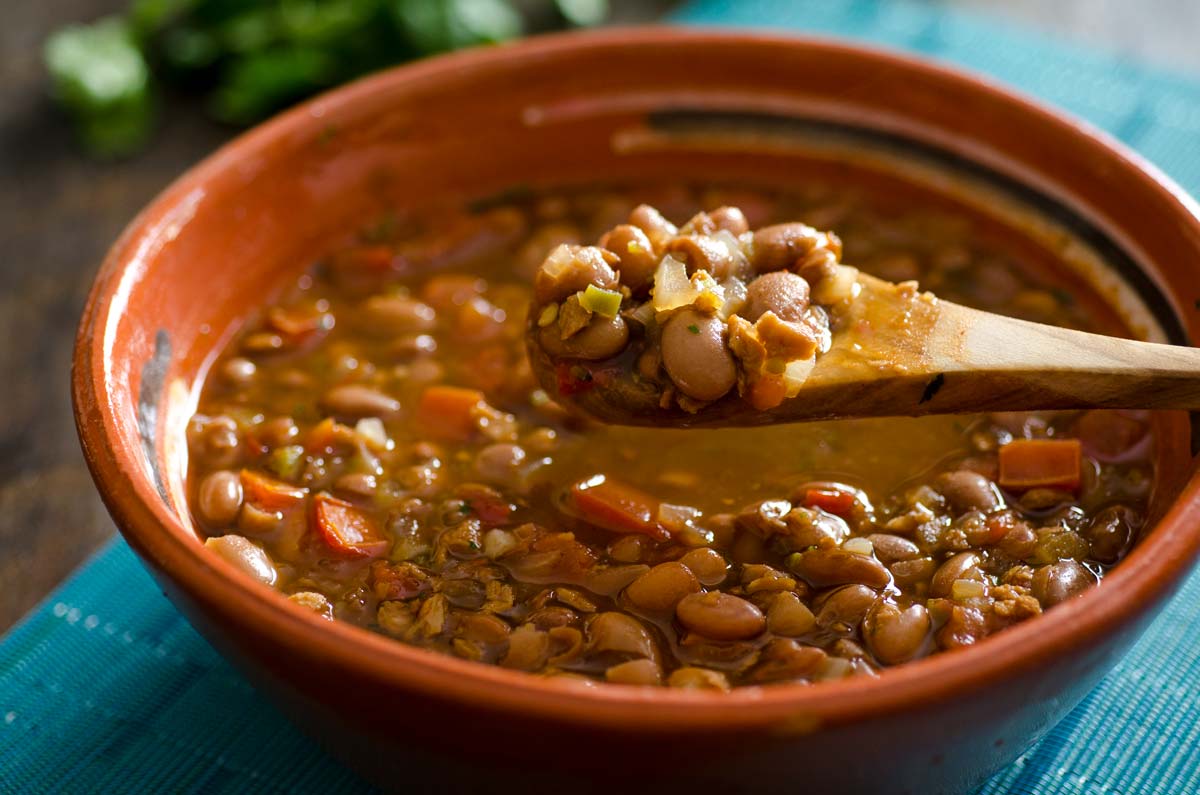 Anemia and Iron Deficiency
My last pregnancy, my iron levels during  pregnancy remained normal, but took a drop once I started breastfeeding. This time around I am trying to eat more lentils, greens, and beans, and I am making sure not to miss a day of my prenatal vitamins. As of yet I have not needed an additional iron supplement, but I definitely have to be intentional and eat iron rich foods. I have been using Dr. Greger's daily dozen app to eat as many nutrients as possible without having to include animal products in my diet. If you have never heard of the app you should check it out. It is completely free, and it basically a list of the most important foods that should be included in our daily plant-based diet. It is a good way to keep yourself accountable.
Premature Labor and a High Risk Pregnancy
I wish I wasn't such a worrier. My last two pregnancies I delivered my babies prematurely, one at 33 weeks and the other at 34 weeks. Both of my kids are now very much healthy and growing, but it was sure scary in the beginning. This time around the probabilities of delivering another premature baby are very high, and honestly it's nerve wrecking. The pregnancy until now has shown no complications, but the same thing happened with my first. Deep down I know the only solution to this is to trust God, to put it all in his hands, and that he will take care of the rest. That's easier said than done though!
Hypnobabies
Hypnobabies is a self-hypnosis program that results in shorter, easier, and more comfortable natural labor. I used this with my last pregnancy, and even though it ended up being a c-section I was able to use the hypnobabies techniques to get to 8 cm dilated very comfortably. So comfortable in fact, that the nurse didn't believe I was truly having strong contractions. I ended up having to be rushed into the c-section. This time around I am practicing my hypnosis every day, and hoping for a comfortable and easy labor.
Baby Names
At the beginning of our marriage my husband made a deal that he would get to name the boys and I would name the girls. We could give each other input and ideas, but the designated person would have the last word. This has worked very well for us in the past, but this time he refuses to even give me a clue what the baby's name will be. Supposedly, in Korean culture it's bad luck to name the baby before he/she is born, so he won't tell me. In the mean time I have everyone calling the baby Pio, after St. Padre Pio, which I admire very much.
Baby Gear
I haven't even looked into buying new baby gear. Before leaving Hawaii we sold or donated all the baby stuff I had left. If you have any recommendation for baby gear I am all ears!
Last but not least, we are moving to San Antonio, TX. I am enjoying my time with my family very much and will be sad to go, but we will be close by, and will be able to visit often instead of once a year. I am looking forward to hopefully settling down for more than two years, making new friends, and discovering new vegan restaurants.
https://dorastable.com/wp-content/uploads/2017/05/doraprego.jpg
1200
900
Dora S.
https://dorastable.com/wp-content/uploads/2016/09/logo-dorastable.jpg
Dora S.
2017-05-16 20:16:14
2017-05-16 20:17:03
Vegan Pregnancy Update