We have been living in San Antonio for about 6 months now and We are still discovering new things about the city and what it has to offer. We really like it here! I was very pleased to learn about the La Villita Day of the Dead Festival that took place Oct. 28.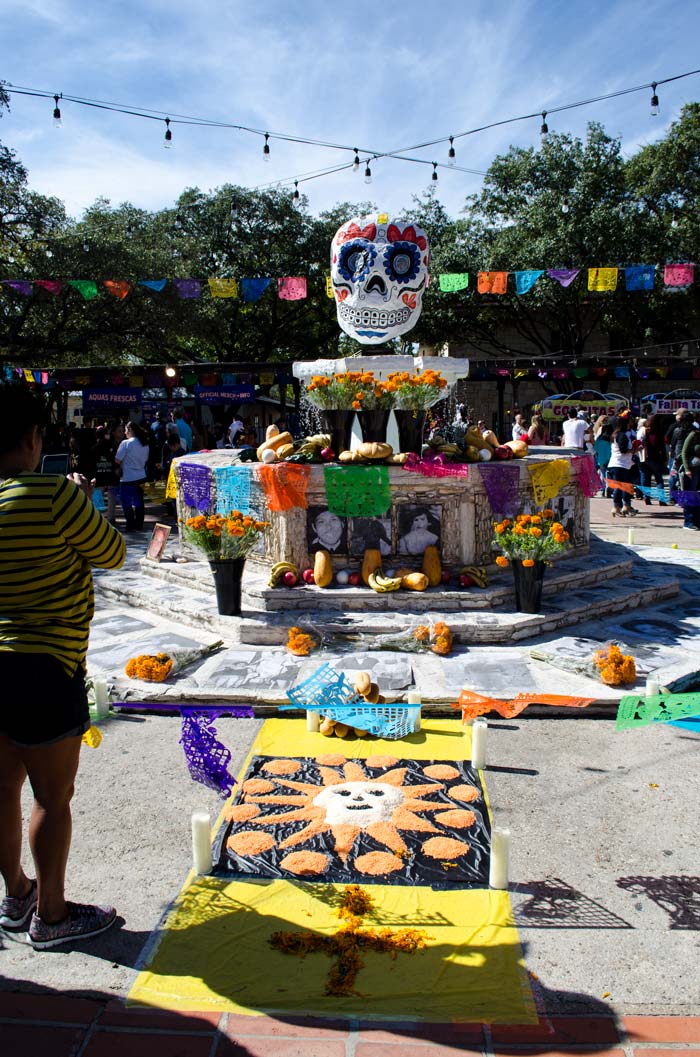 I honestly wasn't expecting much from the whole thing, I just wanted the kids to see a big altar and maybe do some fun crafts. Boy was I wrong!!
There was an altar contest, where schools, organizations, and artists created their own altars honoring a special person. There was also a good variety of Latino local business offering anything from jewelry, clothing to painting and pottery. Of course there was face painting and sugar skull decorating.
There were also food tents, though not many vegan options, and a tent selling pan de muerto. The live music set the mood for the whole thing, but the best part was seeing Mexican culture celebrated and honored.
The event itself was well organized and really well setup, but if you plan on going next year, be sure to get there early so you can find parking.
Unfortunately, we missed the procession that takes place in the evening, but maybe next year. I could go on, but all you need to know you can get from the beautiful pictures of the event. I hope you were able to celebrate the Day of the Dead in your own way, and share in this beautiful Mexican tradition.
La Villita Day of the Dead Festival (Festival del Día de los Muertos)
La Villita, south of the River Walk in downtown San Antonio, was originally settled nearly 300 years ago as one of the city's first neighborhoods. In 1939, La Villita Historic Arts Village was established and the neighborhood was adapted into a center for teaching regional arts and crafts and to serve as an artists market.
Address
418 Villita
San Antonio, Texas 78205